Everybody says it, but we really mean it... We can't believe it's 2019 already! 2018 was a crazy year, full of incredible adventures. We launched the British Invapetion, three new flavors and many exciting partnerships. We travelled across the country and across the pond. Most importantly, we took a stand for our industry, and stayed true to ourselves as a brand and as individuals who care about people over profit.  
It's hard to fit a year of living and working into a blog, but we gave it a go. Here are VanGo's highlights from 2018! You can also watch a video recap here.
---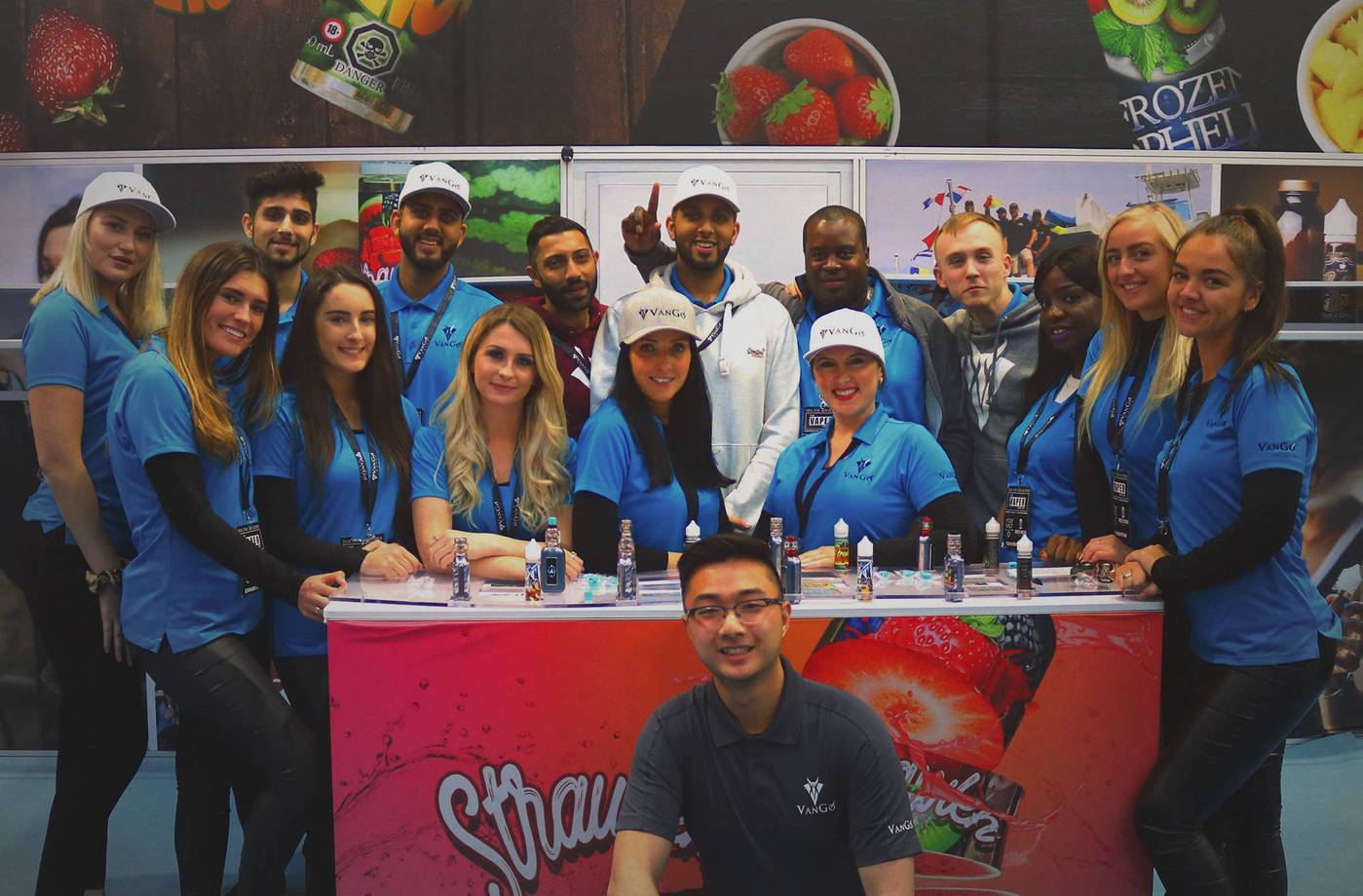 The first vape related trade show in the UK, and undoubtedly one of the greatest, we kicked off event season with Vape Jam UK. Three days, four thousand attendees, and countless giveaways later, we had a blast. Our "Roll & Win" game was a big hit, and we were thrilled to connect with lots of new and old customers! 
One of Canada's largest vape expo, CVE Edmonton hosted over 150 different brands and advocates from around the world supporting the vape community. We featured some of our favorite flavors including Cactus Jango, Blue Grazberry and Frozen Ophelia at the show and enjoyed participating in lots of fun giveaways. 
With over 80,000 square feet of exhibition space, CVE Toronto was a truly massive event. In fact, it was one of the biggest vape conventions in the world so far! We enjoyed discovering all the brands in attendance and were super proud when our VCT (Vanilla Custard Tobacco) flavor won Best Tobacco E-juice. 
This was only the second vape expo ever in Washington. We were proud to participate in WCVE Bremerton where we helped raise awareness and money for vaping advocacy. Our Coffee Delight flavor (previously Tiramisu) stole the show and won the award for Best Dessert.  
We planned for Vapor Expo UK for months, and it was all worth it in the end! As the largest and most prestigious vaping event in Europe, we made sure we snagged a booth right by the entrance of the exhibition. People went crazy for our Sour Power and Luscious Apple flavors, and we sold out way faster than we anticipated. We are already looking forward to next year's expo!  
Our CEO, Saadiq Daya, was honored to speak at the Next Gen Nicotine Conference in the UK this year. He delivered a speech on the impact of ERP systems in the vaping industry and introduced a concept that we live by here at VanGo, "the cyborg mentality". His speech was well-received, and we made some great connections at the conference.
---

We were lucky to be able to partner with a ton of amazingly talented individuals over the course of the year! Check out what's trending right now, and if you want to be featured in our newsletters, tag us @vangovapes and #vangovapes!
---

Menu Refresh
We took on an ambitious refresh of our entire flavor menu this year! We redesigned the labels for some of our key collections to adhere to new compliance standards and to better showcase VanGo's unique style. In the end, our e-juices are looking better than ever.  
As part of our summer launch, we introduced Jango Chill, a cooled down version of our best-selling Cactus Jango flavor. This mix took us months to perfect and features just the right amount of chill for a hot summer day — or any day for that matter! 
One of our most successful product launches to date, we released Strawlen along with Jango Chill in the summer. People absolutely loved this juicy explosion of watermelon, strawberry and kiwi with hints of blackberry & saskatoon berry — the kind of juice you'll want to vape all-day, every day. 
Our crowning achievement from 2018 is no doubt The Root. It took us almost two years to perfect, and yes, it is perfect! The only Root Beer you will ever need. Just try it. You'll get it.
---

In June of 2018, we recorded our first episode of VanGo After Dark after a long break. This weekly show is our way of sharing VanGo's outlook, ideas and opinions with the world... In November, we tackled a sensitive topic head on. Our CEO, Saadiq, took a stand against the actions of the CVA and Big Tobacco. Deciding to speak out wasn't the last of it though. We are sticking by our words in 2019, and boycotting all shows sponsored by Big Tobacco. Catch the full discussion here.  
One of the most exciting developments of the year was our British Invapetion! VanGo expanded to the UK, and we have to say, we were impressed by the welcome we received over the pond. The Brits love our flavors and we love the Brits! Invapetion? More like a warm fuzzy welcome.  
In 2018, we introduced a word and a practice that we hope will help people quit smoking once and for all. Flaving is vaping for the pure enjoyment of flavor. It's more than just vaping though, it's a passion for the experience of flavors through inhalation. At VanGo, our juices are built for flaving, and we believe that flaving is the future of smoking cessation.
---
From all of us here at VanGo, we wish you a Happy New Year, and here's to another 12 months of flaving! 
For more behind the scenes VanGo action, tune into our YouTube Channel, and don't forget to subscribe to our newsletter for weekly flavor discounts and all the latest product vape industry news!  
---