For months, the team at VanGo planned for Vaper Expo UK, the largest and most prestigious vaping event in Europe. The first show went so well that we made sure to get a prime spot right at the entrance to the exhibition this time around. Our booth itself was carefully thought-out and strategically designed to showcase the VanGo brand. We knew that this year's Vaper Expo would be a big one; what we didn't realize was how big.
---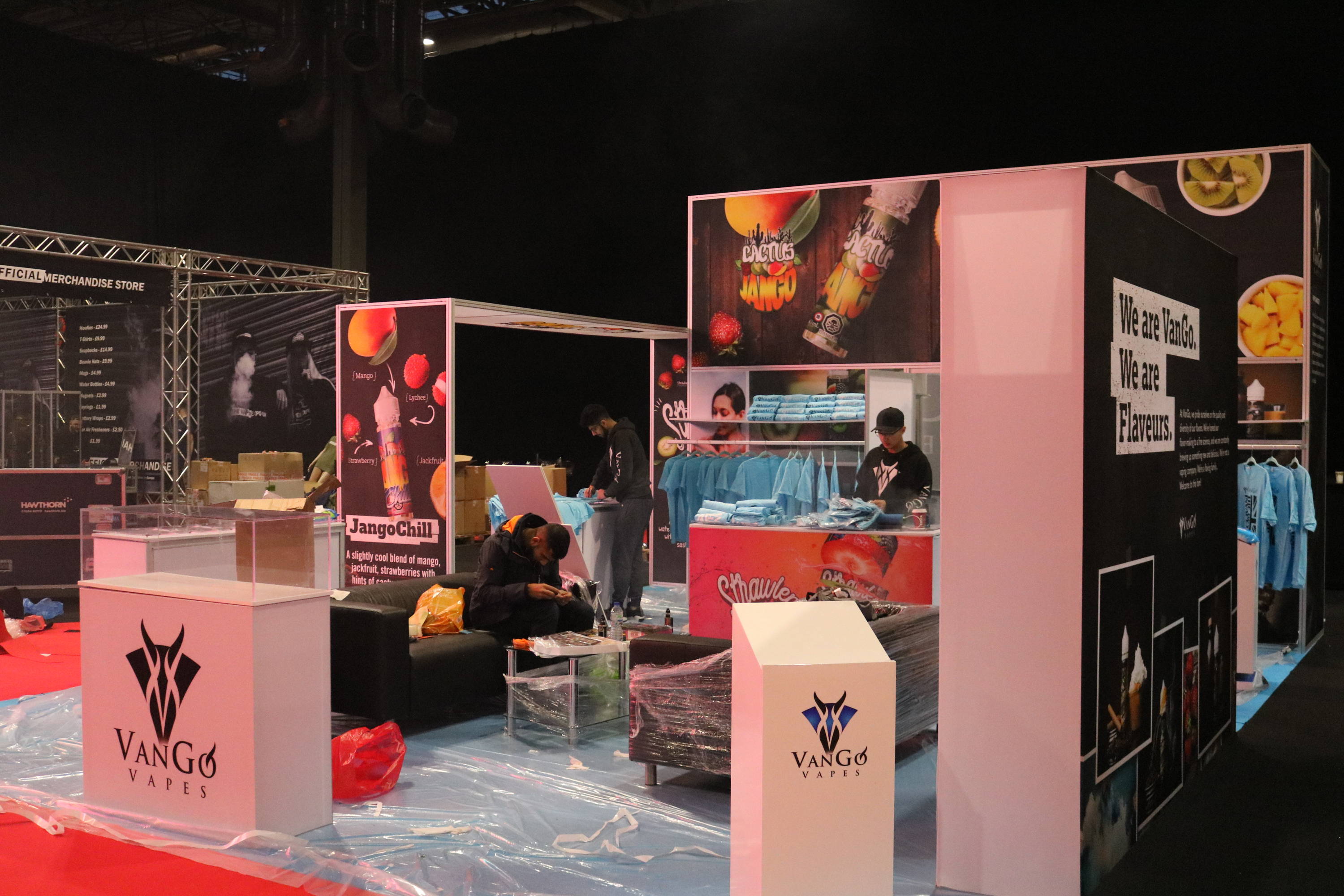 The team arrived in Birmingham a couple days early to setup for the show. The staff at the exhibition were super helpful and humored us as we attempted to install our ambitious 20-foot overhead banner. We ran into some issues because that banner was only attached by a single rope lofted up into the rafters, and when the wind came blowing in through the doors, it would spin uncontrollably. In the end, it worked as planned since our booth definitely stood out!
---
On consumer day, a horde of people lined up to be let in. Security counted down. On three, the crowd came surging in... People were running in every direction — it was like something out of a zombie game! Being right at the entrance to the Expo, we got a great view of the proceedings, and we were the first to welcome all the foot traffic coming in!
We went with a modular setup for the booth itself. There were no counters and no staff areas, and we had 360-degree testing stations so that people could try flavors from all angles. Our booth was open-concept which made it very inviting for convention goers. We wanted people to feel comfortable, walk around, check out the merch and artwork, try some flavors and have fun and genuine interactions. It worked out great, and we were gratified by the fact that a lot of people recognized us from last year's show.  
---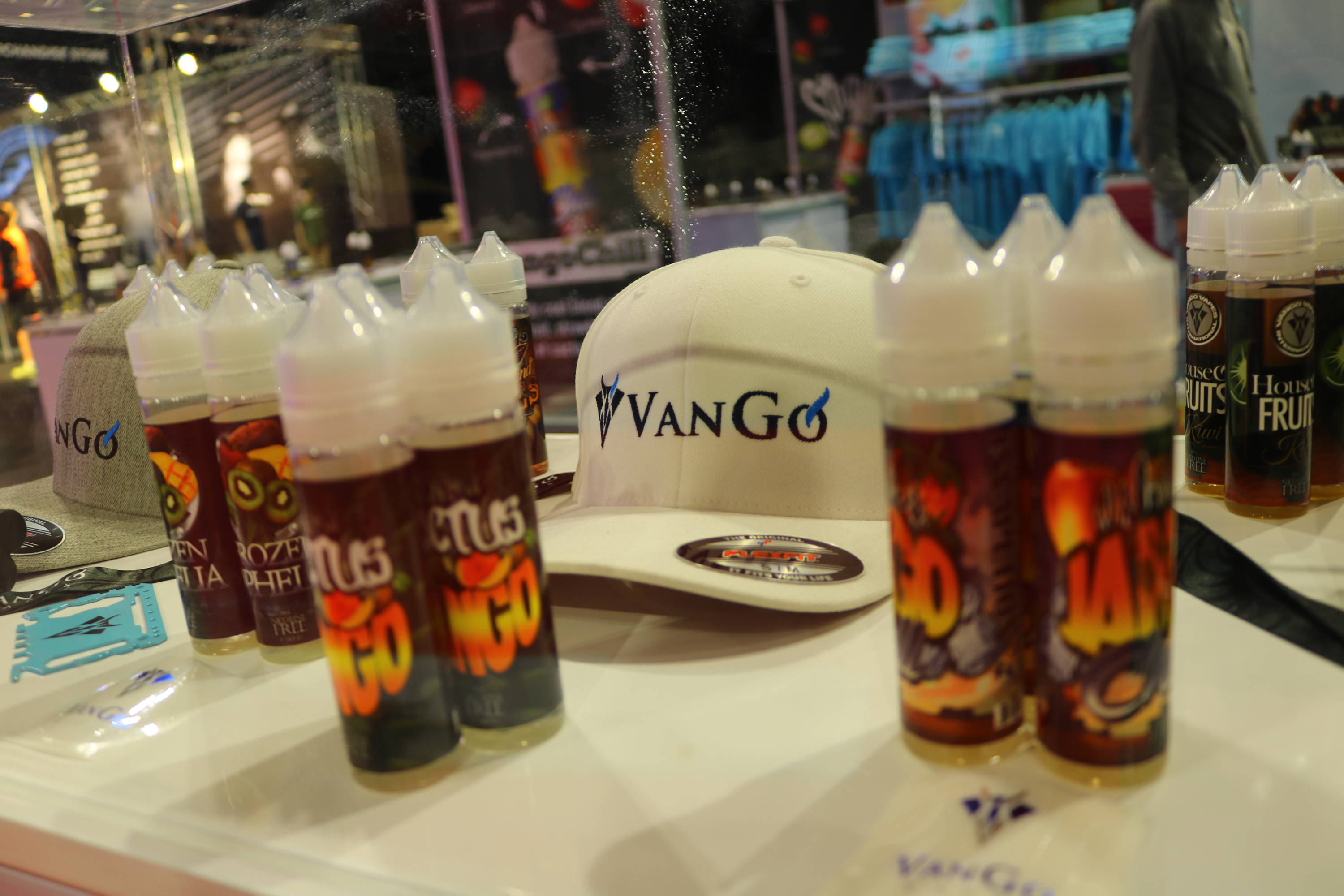 Our other bakery flavors were close behind, and they all sold out before midday Sunday. One guy bought nine bottles of Coffee Delight right off the bat. He had one taste of this delectable dessert and fell in love. When he repeated his quantity, we were all shocked, but when there's a flavor you really like, well what choice did he have? It was very gratifying to meet people from previous shows who came back just to see us, see what new flavors we had and, of course, stock up on faves.
---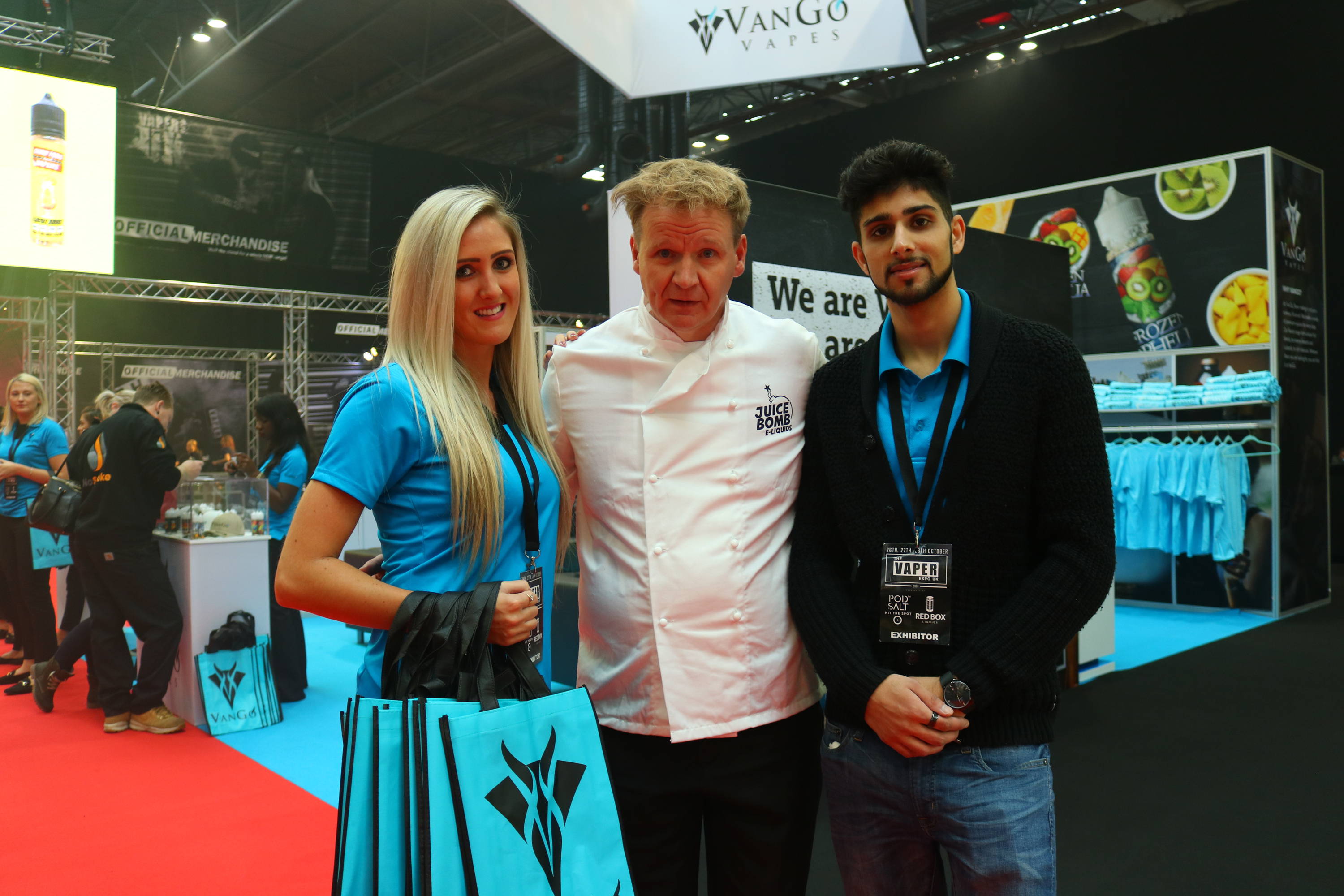 Seeing as we recently launched our flaving campaign, this was the best piece of feedback we could've gotten. Trying to distinguish ourselves in such a distinct industry as a "flaving" company, as opposed to a vaping company is a bold move, but one that our audience seemed to appreciate. For VanGo, it's all about the flavors. The care and attention we pour into our recipes is unmatched, and we pride ourselves on developing juices that capture full-bodied flavors in a way that is totally unique. We're about flaving, not vaping, and yes, that statement instigated some interesting conversations.
---
Another awesome moment occurred in the company of our Canadian compatriots! Together with Classic E-Juice, OBX MVNT and the Ohm Boys, we took part in a big giveaway. Alex from the Ohm Boys organized it, and all the Canadian companies got together on stage to hand-out product. It was a blast. Hundreds of people mobbed the stage, and Saadiq and Khizer gave-out a bunch of juice and swag. Our swag was a hit, and we had a few good laughs over our "British In-vapetion" tees.
---
Finally, we have to mention the restaurant where we ate in Birmingham for three nights in a row! Jilabi was by far one of the best places we have ever eaten, and the staff went above and beyond. Not once did we order from the menu. The management took care of us like we were their own. The food, the service, everything was exceptional, and we will definitely be back next year.
---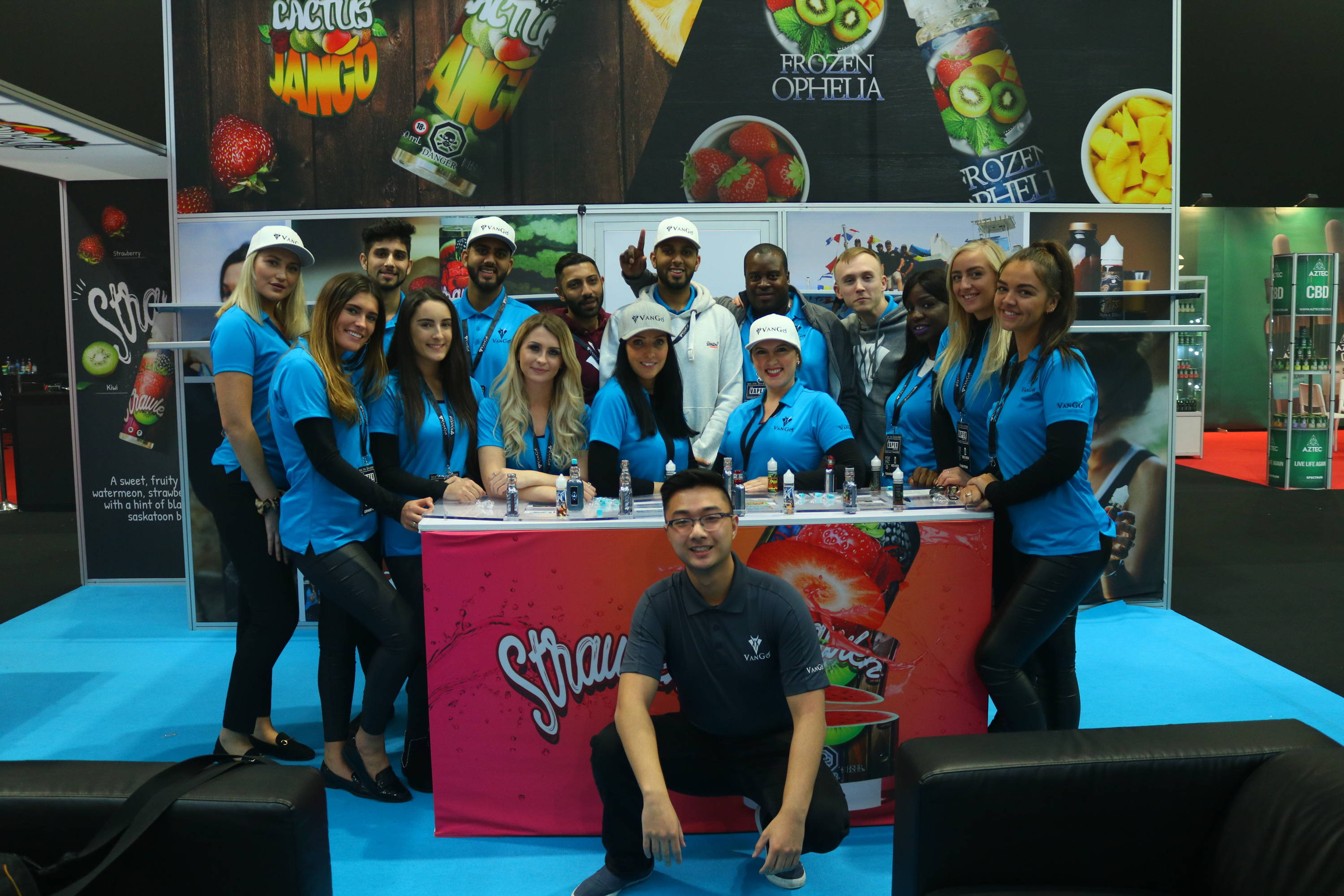 A big shout-out to all our reps and sponsors who came along for the ride. You guys were awesome, and we couldn't have done it without you. And thank you to Vaper Expo UK for having us! 25,000 people, 193 exhibitors and three incredible days later, and we already can't wait for the next one.
---
Saadiq and Chris in the UK
Saadiq and Chris stayed behind in the UK to prep for the upcoming Next Generation Nicotine Conference. Saadiq, our CEO, will be giving a talk on ERP systems in the vape industry, a topic that he knows a thing or two about having masterminded our own systems here at VanGo. Saadiq and Chris will also be taking the opportunity to connect with the community in the UK. VanGo may be international, but we always want to feel like a local shop, so the boys are excited to spend some time on the other side of the pond.
---
For live updates from the UK, tune into our social media, and we'll have a recap of Saadiq's talk for you post November 14th!
---