You don't need to be a scientist. You don't need to be a chef. You don't even need to follow a recipe! All you need to create a new e-juice flavor is a little creativity... and maybe a little daring too. 
You see, you can mix and match any VanGo e-juices to create a brand-new flavor experience. You can DIY with VanGo, and as always, we're here to help. We started out DIY series to help you come up with fresh ideas for fun flavor mixes.  
To that end, here's a list of our favorite e-juice mixes this month! 
---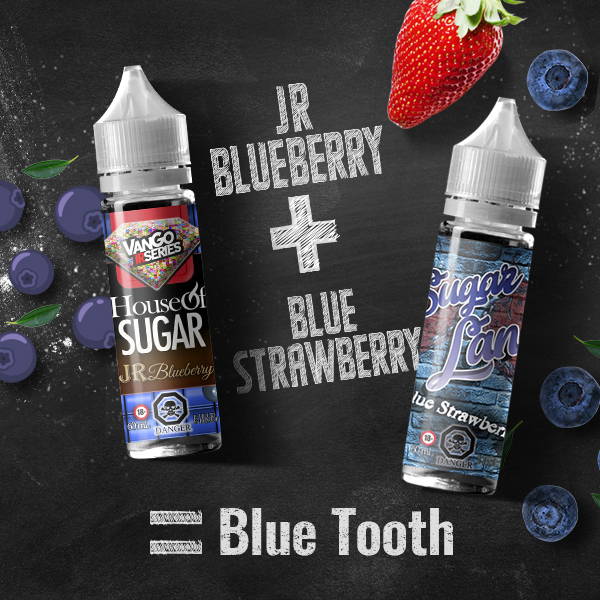 MIX: Blueberry JR + Blue Strawberry = Blue Tooth 
RATIO: 1:1 
SOURCE: Chris Thain  
This mix has springtime written all over it! Sweet, succulent blueberry meets strawberry with a cotton candy twist! Bursting with berry flavor and just the right amount of sweet, you can thank our very own Chris Thain for this meant-to-be mix.  
---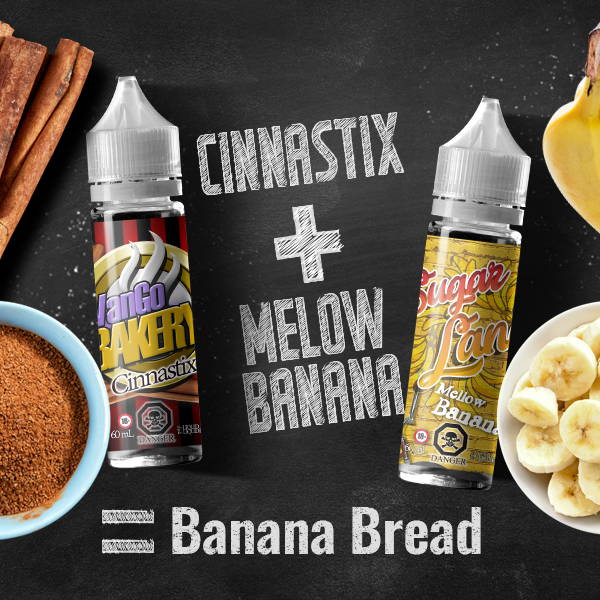 MIX: Cinnastix + Mellow Banana = Banana Bread 
RATIO: 1:1 
SOURCE: Nick Wilbur  
Everybody's favorite bakery treat comes to life through this mix! Nick had the genius idea to combine our mouth-watering churro flavor with a sweet banana explosion. The result tastes remarkably like banana bread.  
---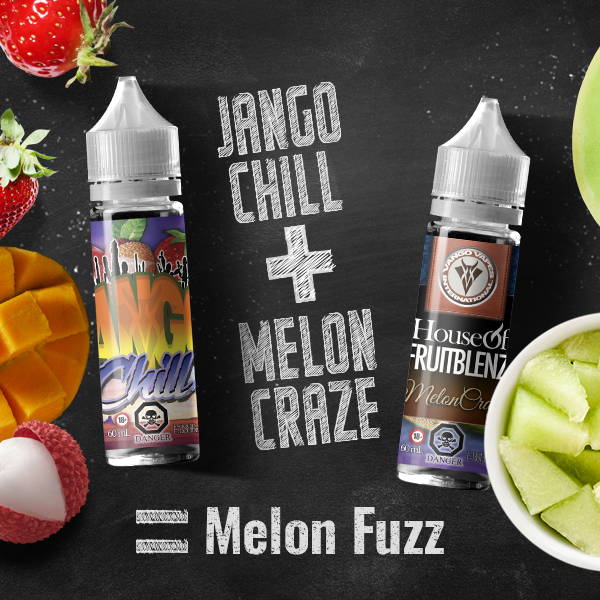 MIX: Jango Chill + Melon Craze = Melon Fuzz 
RATIO: 1:1 
SOURCE: Saabir Daya 
What do you get when you take three types of melon and you combine them with a slightly cool blend of tropical fruit? The perfect all day vape! Our resident innovation expert, Saabir, came up with this mix, and it's a winner.  
---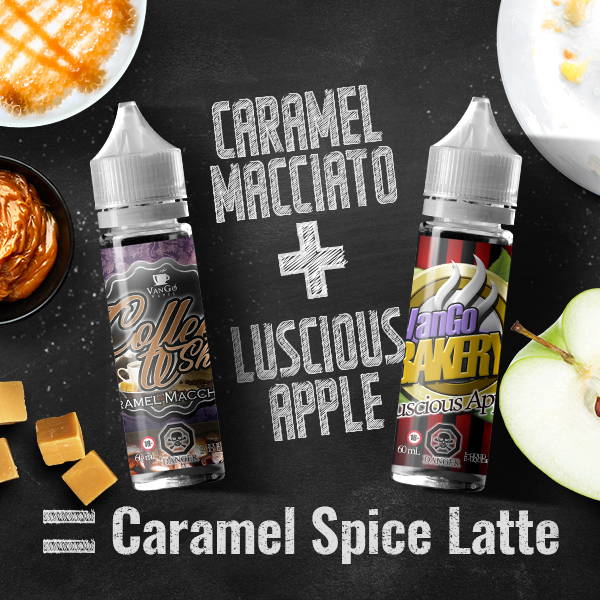 MIX: Caramel Macchiato + Luscious Apple = Caramel Spice Latte 
RATIO: 1:1 
SOURCE: Saabir Daya 
It may not be October, but there's no reason you can't enjoy the flavors of fall! This delicious mix blends apple and caramel—a timeless flavor combination. A year from now, when everyone's talking about Caramel Spice Lattes, you can say you tried it first!  
---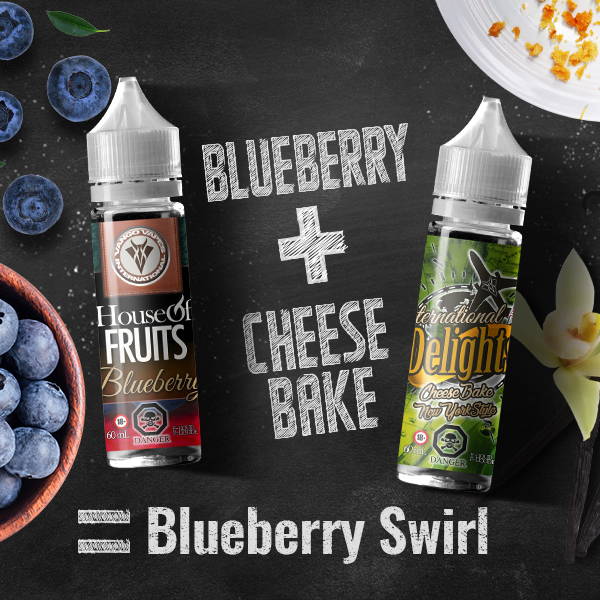 MIX: Blueberry + Cheesebake = Blueberry Swirl 
RATIO: 1:1 
SOURCE: Saabir Daya 
Cheesecake is one of the greatest desserts of all time. Cheesecake with fresh blueberries on top is arguably the greatest dessert of all time! That's exactly what this delicious e-juice mix tastes like, brought to you by Saabir.  
---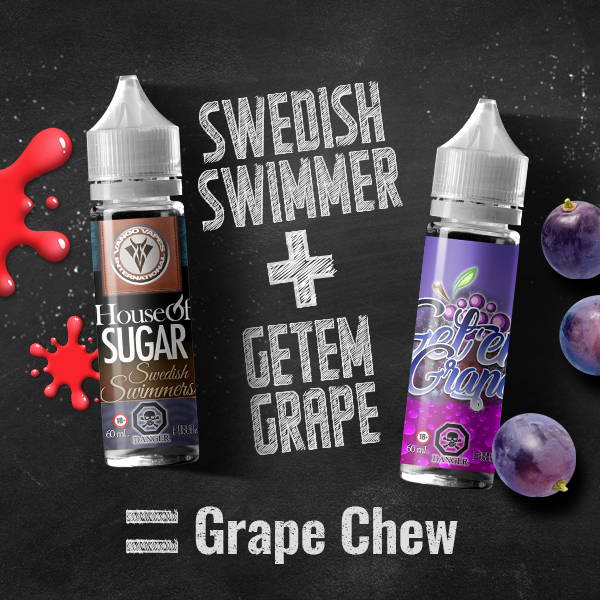 MIX: Swedish Swimmers + Get Em Grape = Grape Chew 
RATIO: 1:1 
SOURCE: Saabir Daya 
Grape soda is still a thing, and this mix proves it. Authentic vine ripened grape meets everyone's favorite childhood candy to create a delightfully sweet and fruity flavor experience. If you're a fan of grape flavored candy, this one's for you, from Saabir!  
---
We hope you enjoy flaving this month's mixes! Craving for more mixes? Check out Part 1, Part 2, and Part 3! Do you have your own favorite VanGo mix? Share with us on social @vangovapes for a chance to be featured in our next edition of DIY with VanGo!  
---