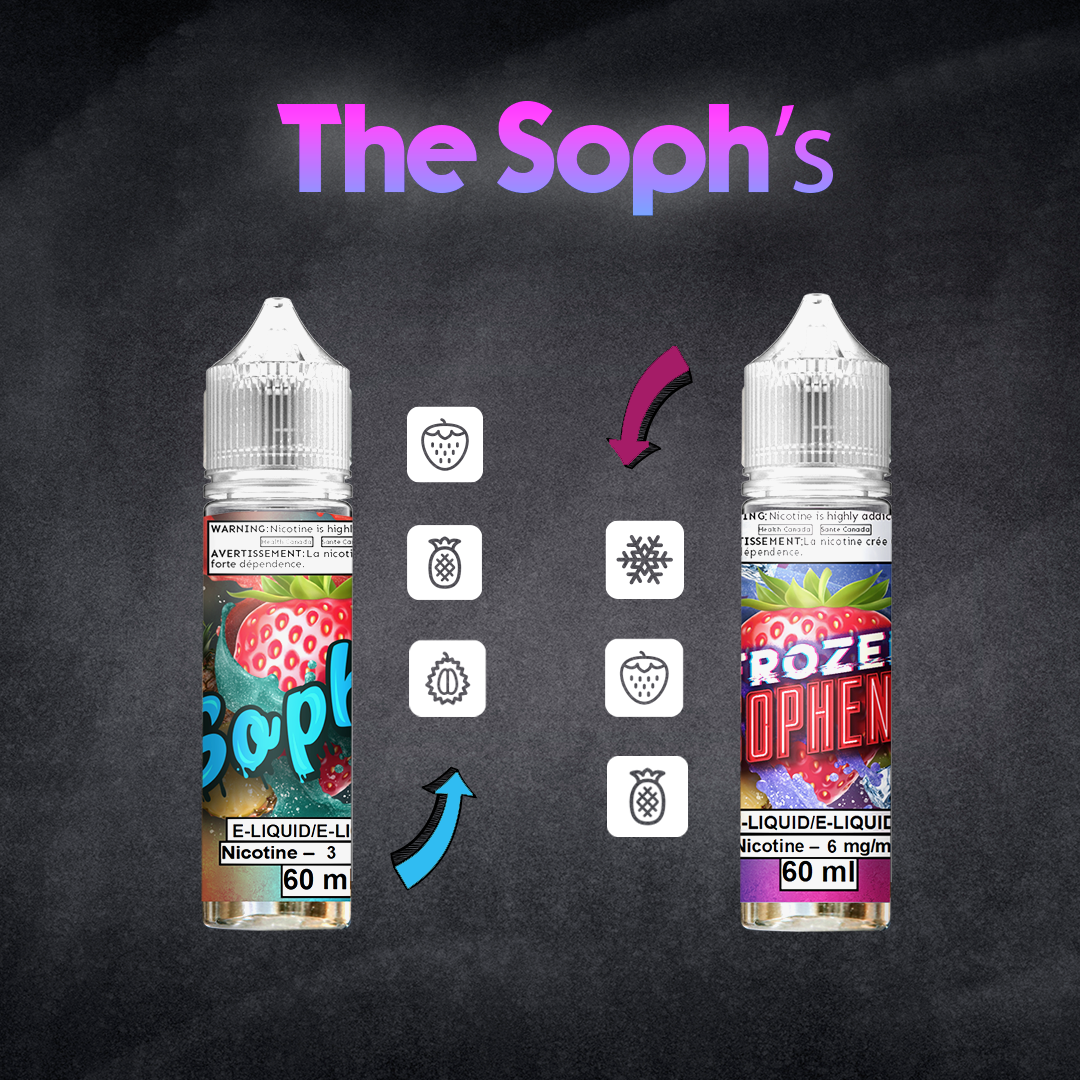 The Soph - 60 mL (BC Compliant)
Regular price
$31.99
Sale price
$22.49
Save

$9.50
/
In stock, ready to ship

Inventory on the way
Finally there are the Soph's. These two flavors, Sophie and Frozen Sophene are the newest to have been released, both coming out in 2020 and making waves in every market they hit. Comprised of pink guavas, pineapples and strawberries, you'll definitely be satisfied with either option!
Have you ever wondered what the mint version of your vape would taste like? Or even vice versa and it's the non-mint version? Well wait no longer because if you're a fan of any of these "Crews" or pairs of juices, then you will not be disappointed.

We've got 3 Crews or Pairs that we've released over the years and each one of them deserves much more recognition. All of the menthols of course use our proprietary VanGo cooling blend, but you'll definitely find that each flavor has a different cooling variation. On top of that, when making menthol or non-menthol versions of flavors, it's never as simple as just adding mint or taking it out. Rather, we reformulate all the fruits and cooling from scratch to make each Flave a unique experience.
Now let's get into helping you choose YOUR Crew! Each crew contains 2 x FreeBase 30 mL bottles and are all BC Compliant.
Included in these bundles