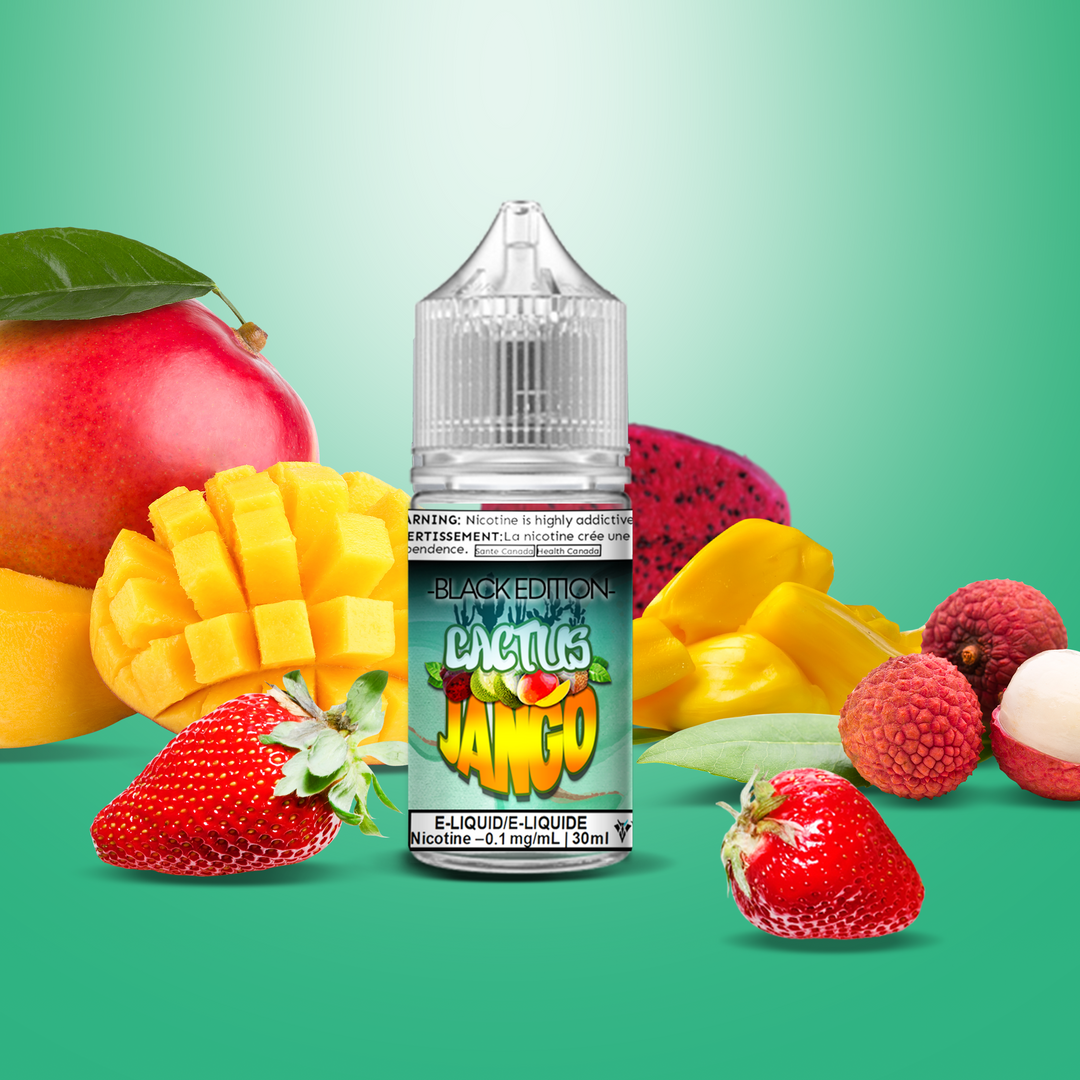 Cactus Jango - Black Edition
In stock, ready to ship

Inventory on the way
Cactus Jango is one of VanGo Vapes crown jewels. Released in 2017, it came out of a challenge to stand up and be a fruit flavored vape like no other. Containing unique fruits like Jackfruit, Lychee and Cactus with popping flavors like Strawberry and Mango that will keep you excited with every puff from your vape. 
Now, with the Black Edition we took this flavor to the next level by amplifying our secret recipe making the taste and smell stronger with every puff you take. 
This collection is offered in 20 mg (2.0%) BoldSalts. It follows BC Compliance laws and on top of that, we've devised a proprietary nicotine blend that combines our Freebase and NicSalts to make the perfect nicotine hit in every Flaving device!
VG Ratios:
All salt variants - 50% VG
Note: All our salts are made from benzoic acid free nicotine salts!
Included in these bundles