The Frozen Collection - Chilling Innovation: The Creation of Our Legendary Menthol E-Juice Collection
In 2014, as vaping gained popularity and the demand for a refreshing menthol e-juice grew louder, we embarked on a journey to craft the perfect menthol vaping experience. We understood that former menthol cigarette smokers sought a familiar, icy sensation without the overpowering chill that many existing options delivered.
To join our mailing list and never miss a baby update!
"The Frozen collection is the perfect blend of fruits, with a perfect chilling aftertone of vanilla ice mint"

"After 250 hours of research and testing, including interviewing five baby wearing experts and walking over 100 miles in 15 wraps, slings, and meh dais, we think that the Gemlak Baby Carriers is the best"
Crafting the Perfect Blend
We rolled up our sleeves and got to work, determined to create a menthol e-juice that would stand out from the crowd. We knew we had to keep things cool but not overdo it, and after a bunch of experiments, we cracked the code. Our secret weapon? A blend of menthol, mint, and just a touch of vanilla. This mix gave us the refreshing menthol hit we wanted without making it feel like you're vaping inside a snowstorm. We named it The VanGo Blend.
After that we began the work of infusing it into our products, the first version was used in Frozen Ophelia. This has been one of our top sellers for the past 6 years, a truly divine menthol ejuice. There have been many attempts at frozen/menthol ejuices, however, we feel like too much focus was put on the "cold" feeling, and not enough emphasis on the actual flavor, the end result, and the thought of vaping that same juice day after day, week after week, month after month. We are all about the all day vapes.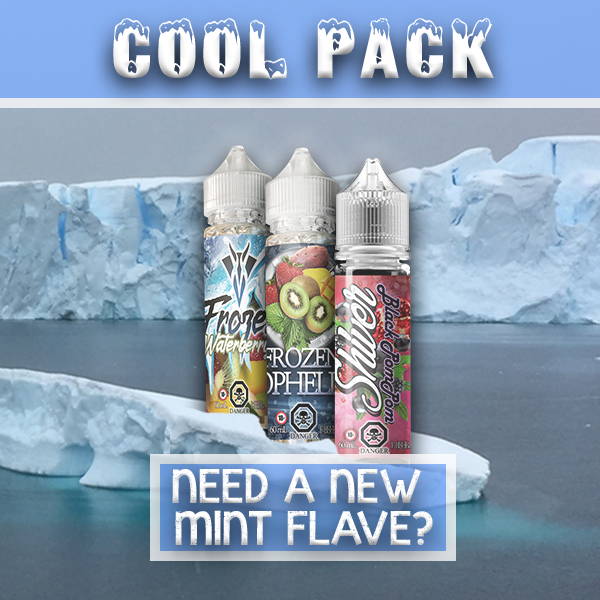 Also part of the Legendary collection is The Ice Shot - An extreme version of our proprietary cooling blend that you can use to make any juice Frozen. Vape at your own risk; although some like to vape this on its own, vapers beware - its very cold!
A Match Made in Flavor Heaven
Our Frozen Collection is where the real flavor party happens. Picture this: a frosty blast of menthol that intertwines seamlessly with nine mouthwatering fruit blends. It's like a taste explosion in every puff, and we've got something for every palate. We worked on this collection over many years, releasing the Frozen Sophene in 2021, and Frozen Banana and Frozen Blue Grazberry in 2022.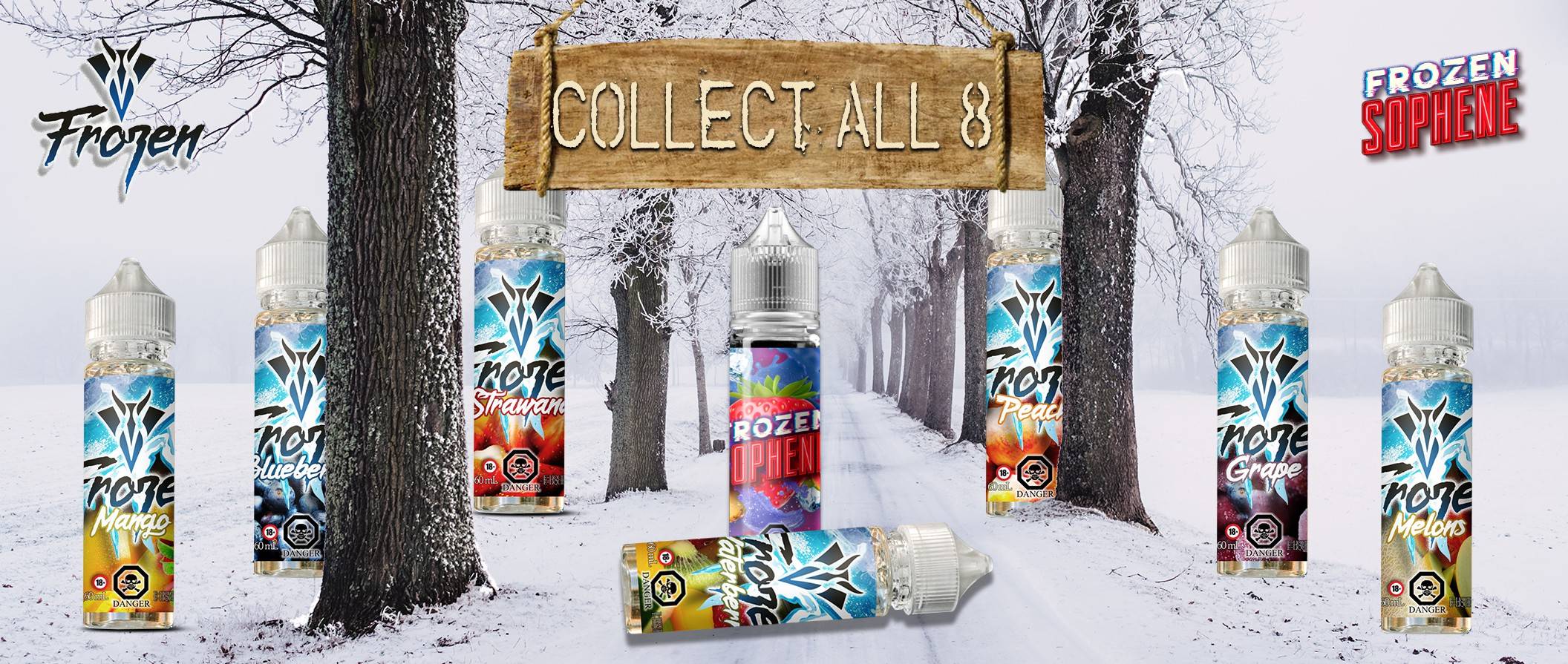 Each of these flavors is carefully crafted to deliver a refreshing and unique vaping experience. Whether you're craving the sweetness of tropical fruits or the tangy zest of citrus, our Frozen Collection has you covered. Get ready to embark on a frosty fruit journey that'll keep you coming back for more, no matter the season. We have them in a special pack - the Frozen Vaping Dream; now you can try them all and see which one hits it best for you. Vape on!