Why the Legendaries?
If you're familiar with VanGo Vapes you know that all of our flavours are a part of a respected collection. Whether you have Frozen Mango in the Frozen Collection or Tropical Paradise in the House of Fruit Blends, each collection of flavours represents a certain theme. This is always true with our flavours except when it comes to the one and only Legendary Series. The Legendary Collection consists of VanGo's 7 crown jewels; Cactus Jango, The Root, Frozen Ophelia, Ice Shot, Frozen Tropix, Strawlen & Jango Chill. So what makes the Legendary flavours so special?
Let's start off with VanGo's best selling flavour for the past couple of years, Frozen Ophelia. First, it's not only the fruits in the flavour that make it so unique, but also the perfect blend of each one in contrast to the menthol, and each ingredient is carefully selected as to not overpower the others. Frozen Ophelia is the perfect cool, refreshing combination of Cactus, Mango, Strawberry, and Kiwi. A lot of newcomers get thrown off by the cactus flavour, however, it offers a unique flavour profile with tons of depth and taste. The not so secret cherry on top of Frozen Ophelia is VanGo's altered cooling blend that freezes the fruits to perfection. The flavour connoisseurs at VanGo have been working on their menthol blend since 2014 and have consistently tweaked and re-worked it until like everything else, they perfected it in each situation.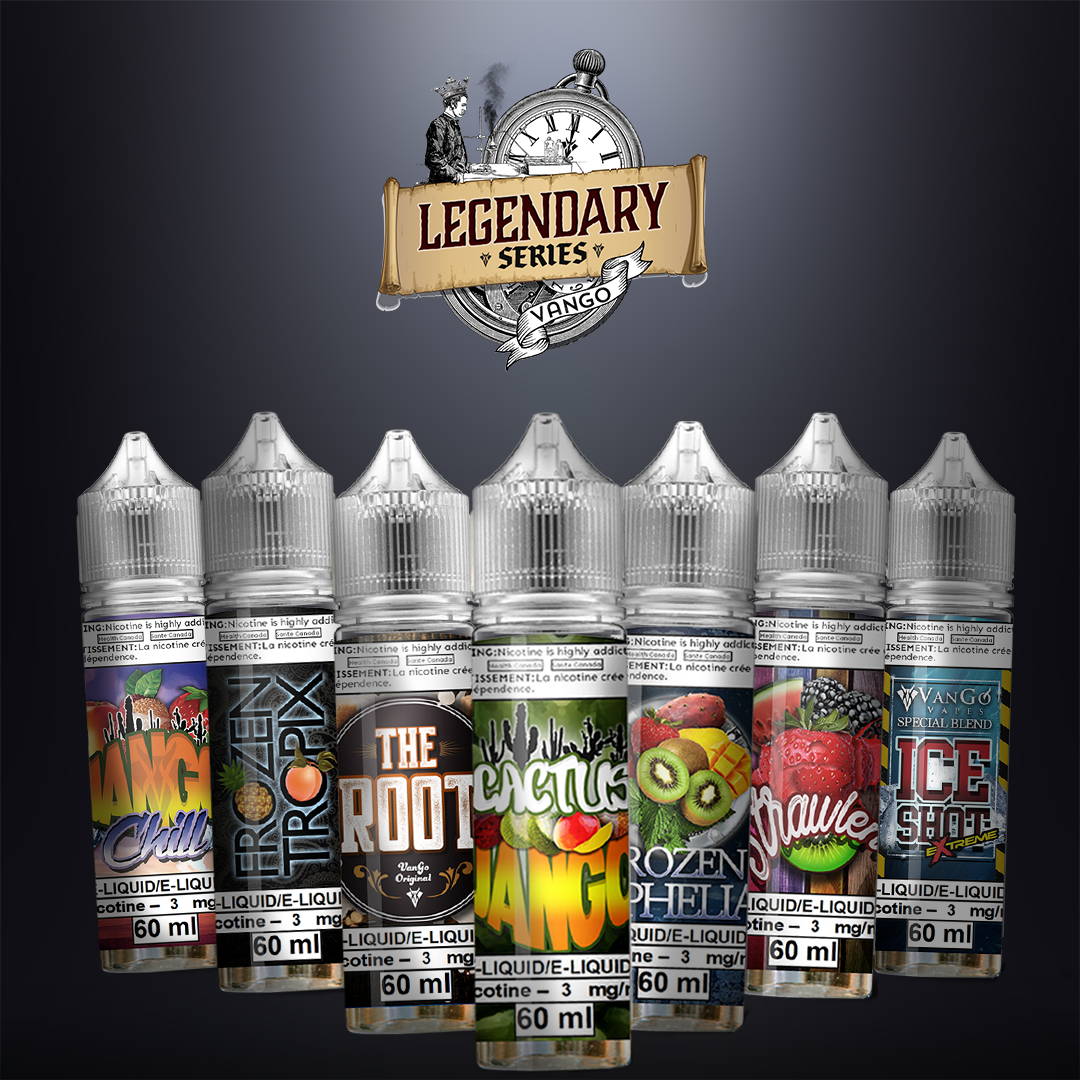 Next, let me introduce you to Cactus Jango. Cactus Jango is one of VanGo Vapes' top flavours of all-time. Released in 2017, it came out of a challenge to stand up and be a fruit flavoured vape like no other. Containing unique fruits like Jackfruit, Lychee and Cactus with popping flavours like Strawberry and Mango, it has a full-mouthed flavour like no other and has solidified its spot in the Legendary Series.
Looking to add a little chill to your Jango? Jango Chill is a lighter, cooler twist of our top selling flavour Cactus Jango. If you find the Jango too intense or you want some ice with that, Jango Chill is the perfect flavour with its tasty notes of lychee accenting off the jackfruit, cactus, mint & strawberry.
A flavour of the Legendary Series that's a personal favourite for many, is The Root. If you're looking for a tasty, craft Root Beer blend then you've found the holy grail. In reality, many Root flavours in vapes come with a bland and generic flavour because they run off a simple flavour template. With that being said, VanGo took it upon themselves to create their own personal Root Beer blend from scratch because that's just how real Root drinks are done!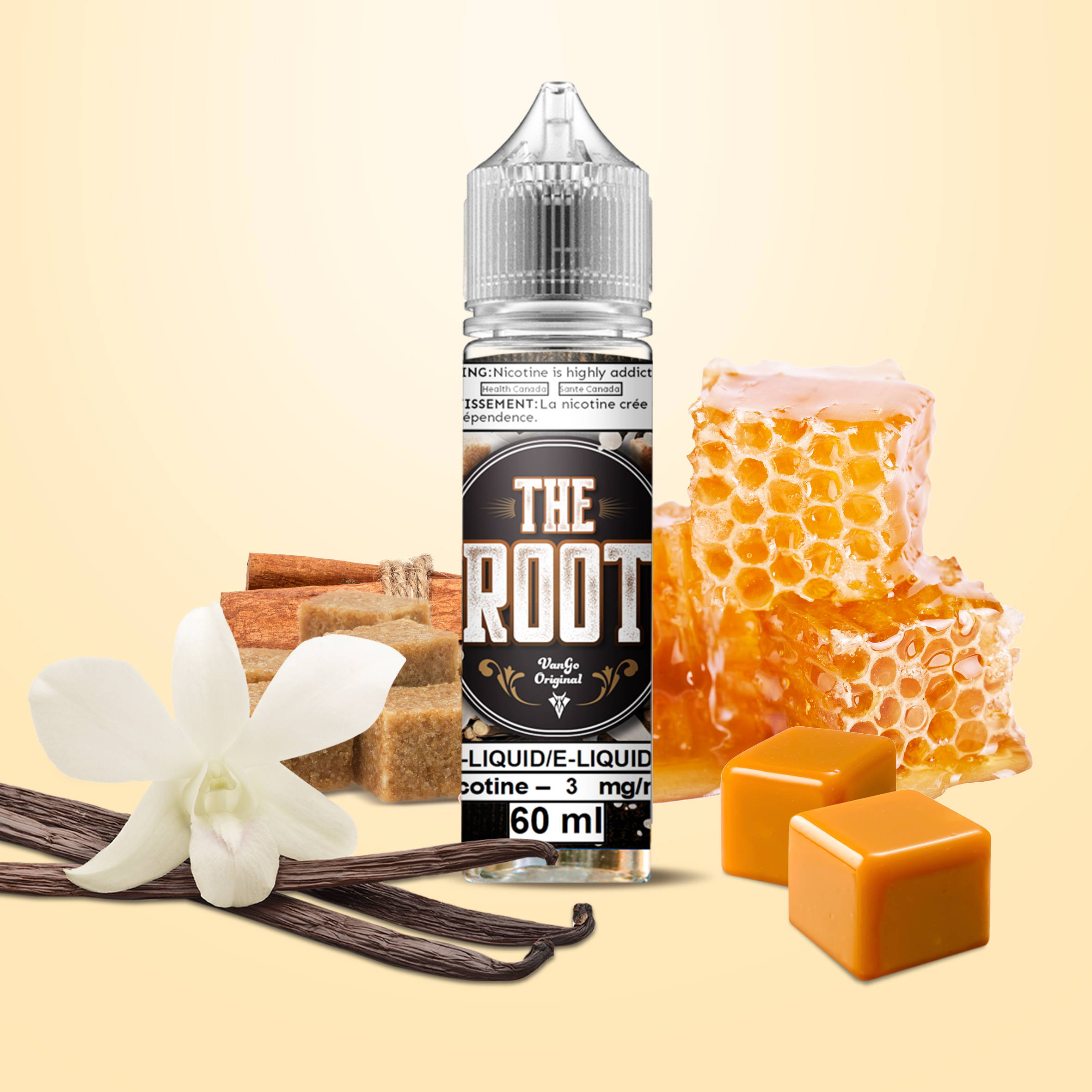 First, we built the Root-ey base of the flavour by carefully selecting and balancing spices and unique earth tones in minute amounts. Then, we endeavoured to replicate the sweet syrupy goodness of the flavour. Once we got that exactly right, it was time to blend these two flavour profiles together! We took the Root-iness and the sweetness (which we referred to as dark and light) and combined them. This last phase took the longest because we wanted to ensure we achieved the perfect balance between light and dark. The result is a beautifully crafted e-juice that preserves the authenticity of the drink that we all love and remember. Say goodbye to calories and cavities, The Root will satisfy your Root-ey cravings.

Then we have Strawlen, a flavour inspired to satisfy your strawberry e-juice dreams. We wanted to create a flavour that highlighted the freshness of a strawberry that did not taste artificial, so after months of trial and error we were proud of this masterpiece. We found the freshness of the watermelon, kiwi and blackberries only complimented the juiciness and sweet taste of the strawberries that make Strawlen the perfect all day vape.
For those menthol lovers who love the cold to the next level! Vape this menthol shot on its own for those who dare or mix it in with any other e juice to add the unique VanGo eliquid coolness you desire! Whether you are looking for new icy flavours as you are done with the ones available or just want that extreme ice, the VanGo Ice Shot is perfect!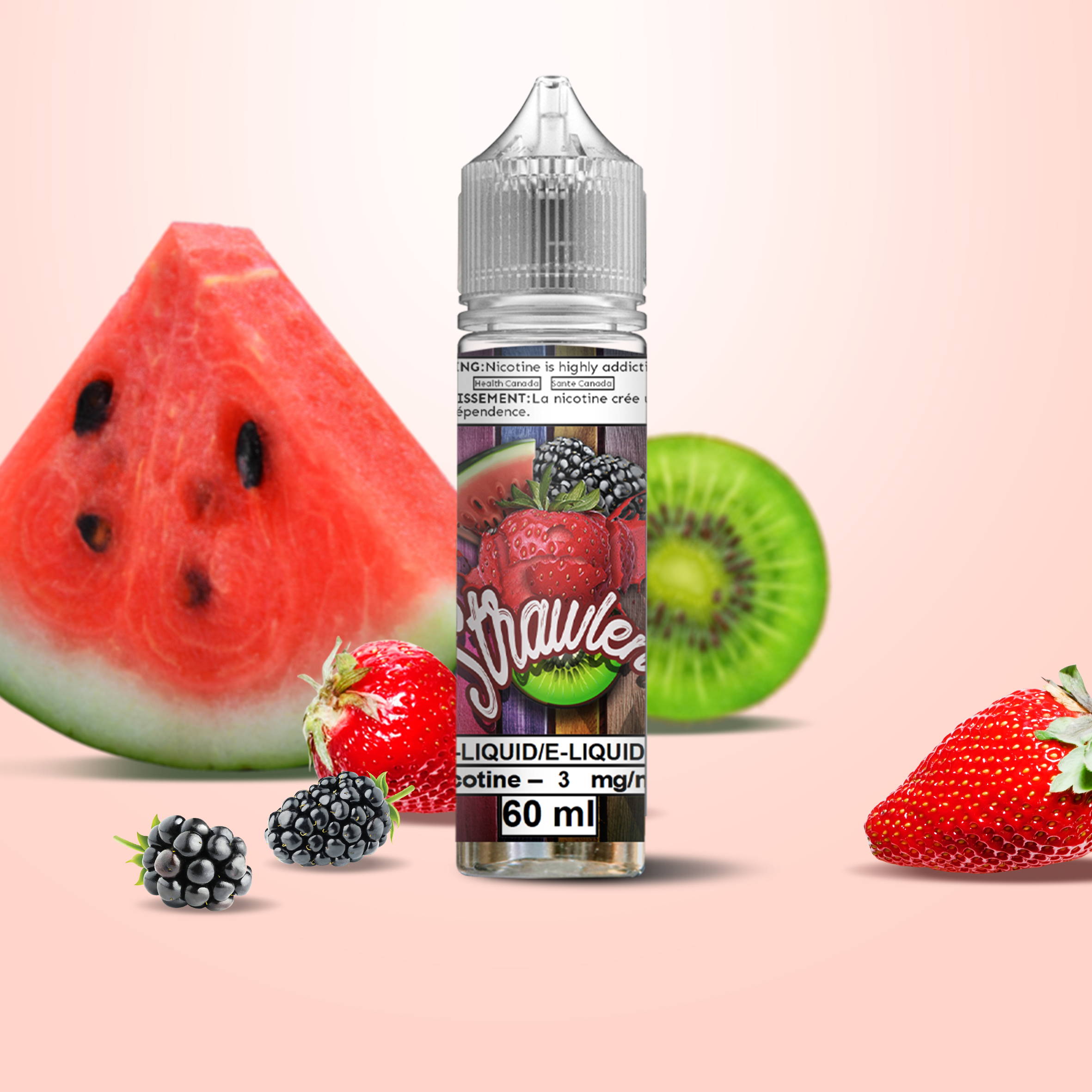 Last but not least in the Legendary Series is a cool tropical blend of luscious fruits, Frozen Tropix. One of the oldest VanGo flavors; a crisp, juicy pineapple with hints of vanilla and peach, cooled down with a touch of VanGo's special cooling blend.
As you can see, VanGo does not shy away from using extremely unique flavours and that's what makes the Legendary Series so legendary. Not only are they unique, but they are recommended to be the best all-day vapes you can find. People find that they can stick to any of the Legendary e-juices for months on end, especially Frozen Ophelia!