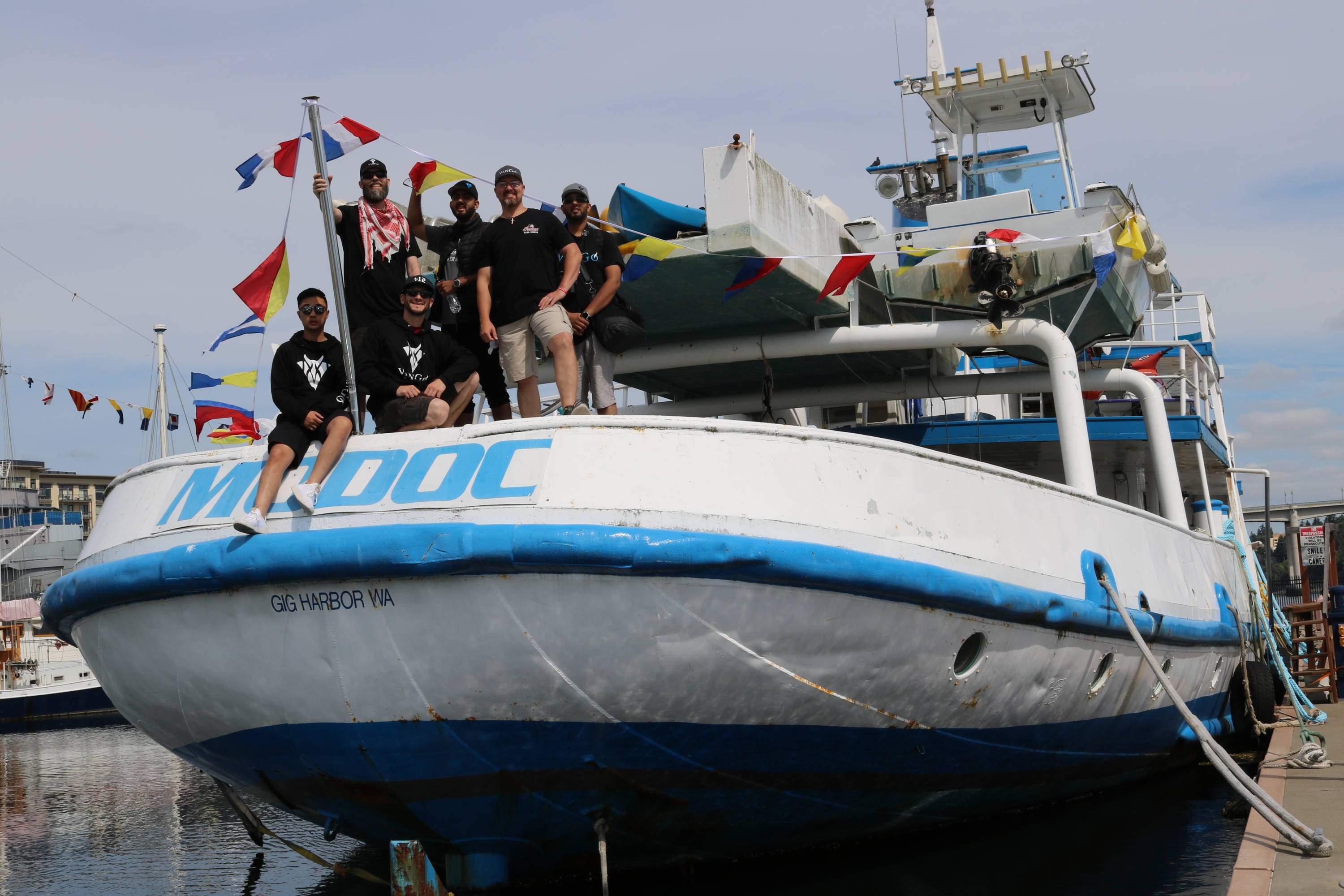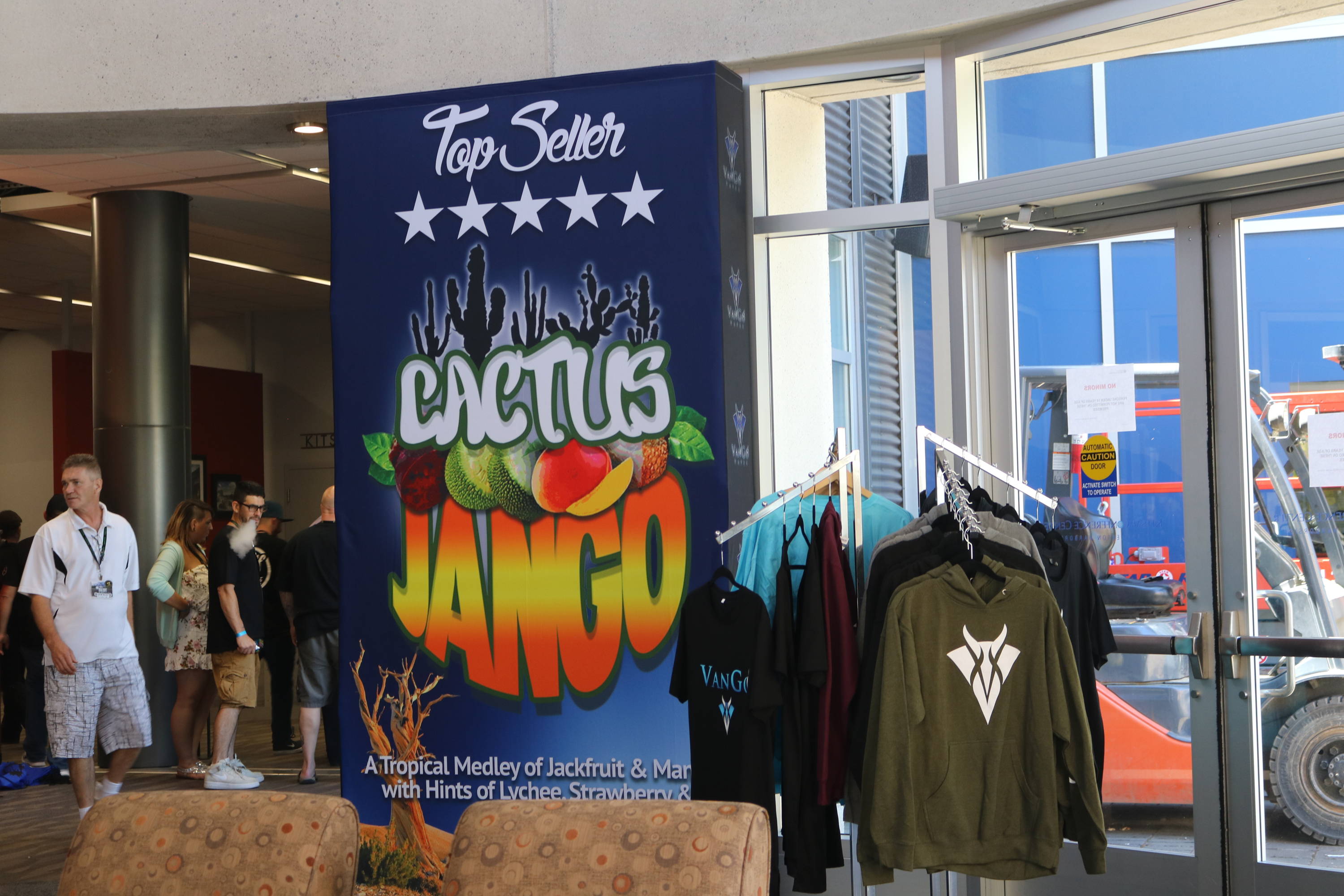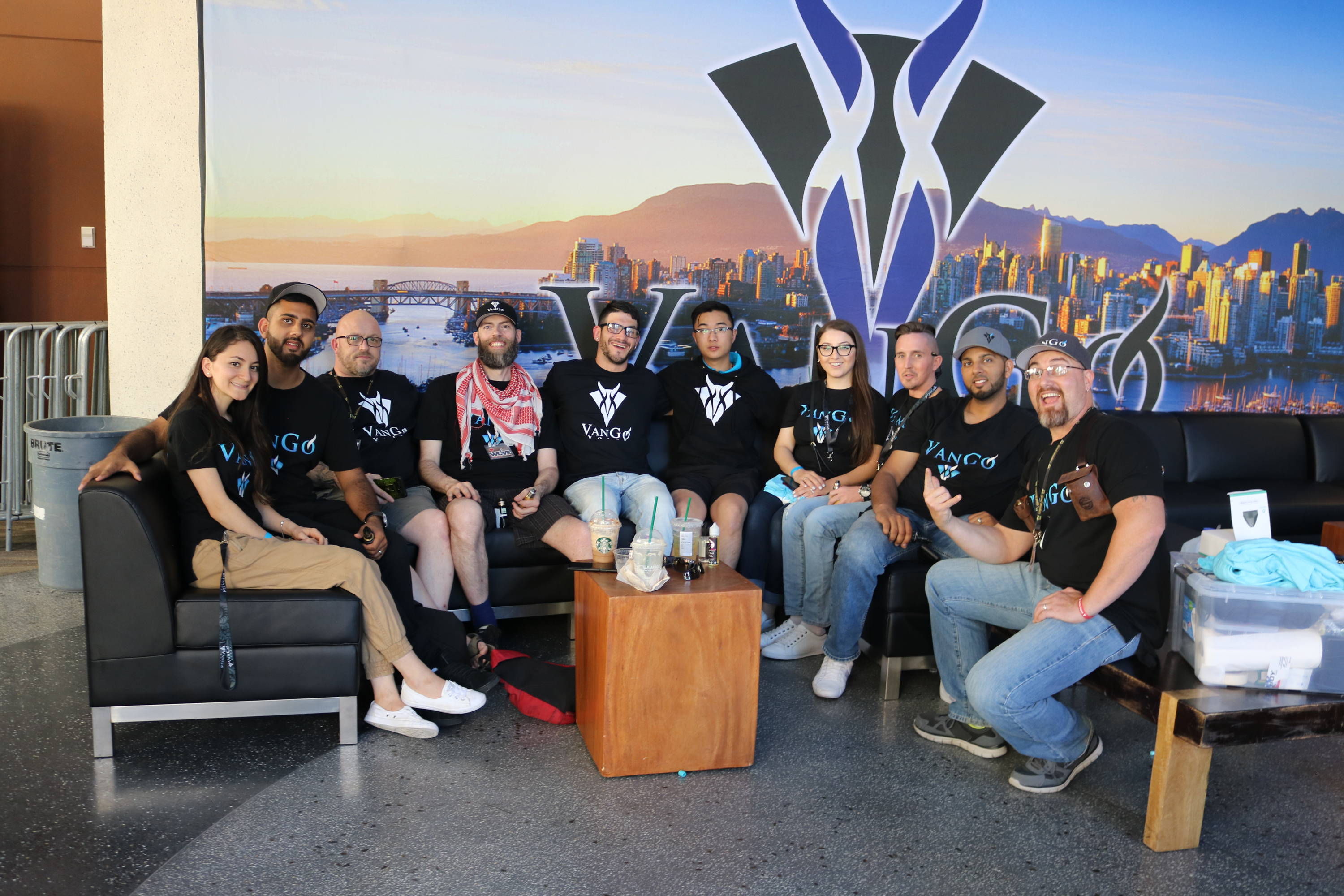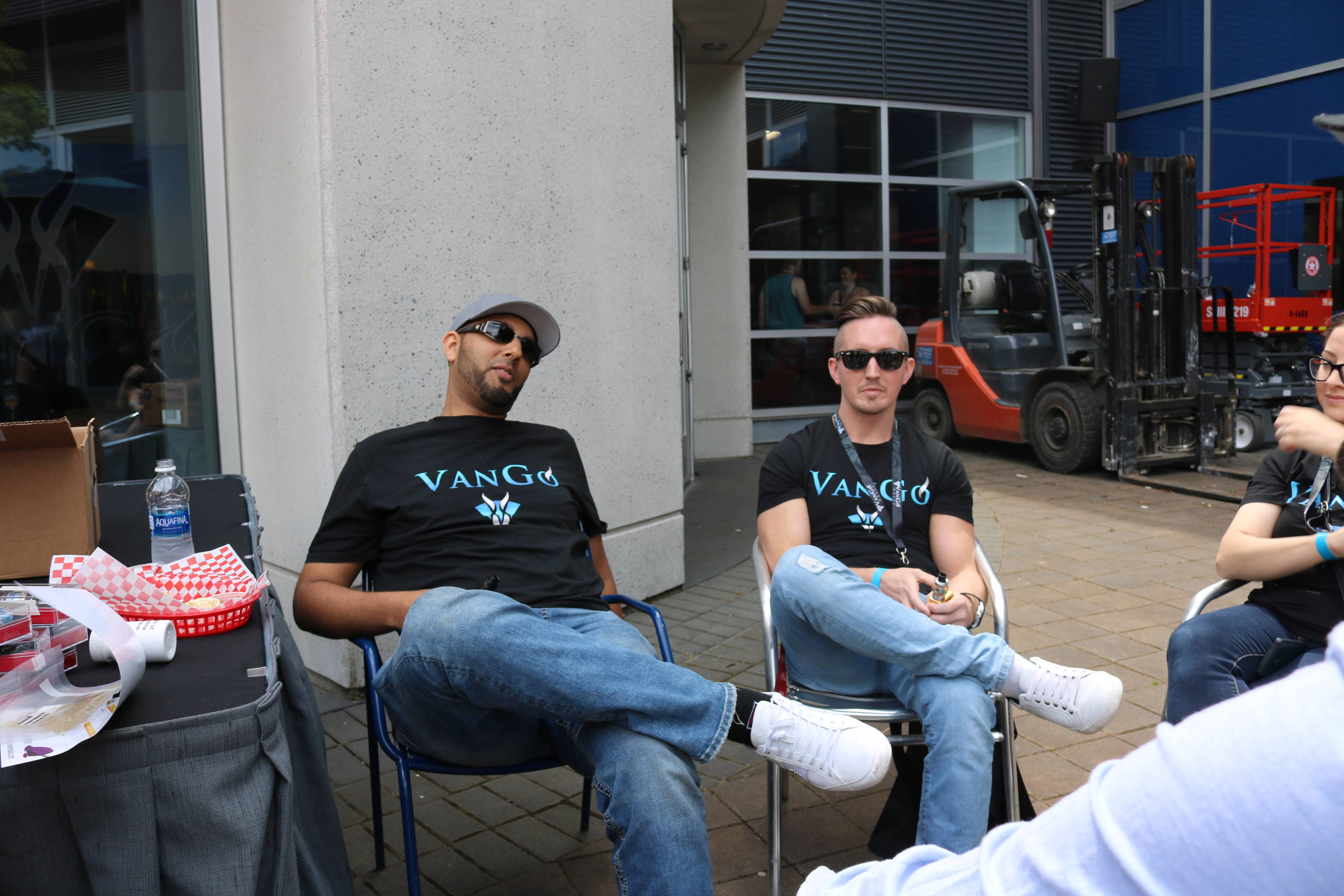 ---

The Vango vape crew recently stayed on our private yacht while attending a vape convention in Bremerton, Washington. Absolutely amazing, down to earth, wonderful people with amazing products! Thanks guys for a great weekend, and you are all welcome back anytime.
Captain Jim Moore
Yacht Modoc
---
It was another exciting weekend with the VanGo crew in Washington last weekend and of course it always begins with an adventure at the border crossing to get to Bremerton, Washington for WCVE (West Coast Vape Expo). We went through a 5 hour customs wait before we were finally let through on Friday to go set up our booth in Bremerton. The truck was full of sofas and stands and it felt like the road trip would never end, but by the end of the day on Friday, all of them were inside the Kitsap Conference Center and we were lounging in our booth awaiting the weekend.
Saturday started early with an amazing breakfast by our hosts (who were amazing the whole trip) on the boat that we rented to stay in! The yacht was named the Modoc and was massive, as it was originally a military tugboat but was re purposed into an entertainment yacht. Everyone definitely needs to check in to a night here, because just the accommodation is a tour in itself! We saw massive wrenches, an engine room the size of a 7-Eleven & beautiful views all day & night long.
The weekend was a blur, from breakfast on the yacht on Sunday to the craziness of packing up all of our sofas and loading our truck to begin our journey home but in all, it was an amazing trip as usual meeting all of you that stopped by at WCVE!
The show went really well, and was a great oppurtunity for us to see old friends and meet new ones. A special shoutout to our team including Eli (@JuicyJonesHQ), Brady (@BradyMClouds), Rob (@subohmsapper), and Joe (@joeofallvapes) for coming out and hanging with us all weekend, it was an honor!
Pizza is always a hit; 30 boxes didn't last very long but lots of smiles and satisfied stomachs thats for sure!
Coming to this show was a privilege for us, as we just wanted to gift you all with our amazing hoodies, shirts, Wallet Ninjas, vape mats & lanyards, but in the end we walked away with an award for Tiramisu as Best Dessert in Show. On top of that, our VCT won a runner-up award for Best Tobacco in Show to make it the second award it's won this year since its release.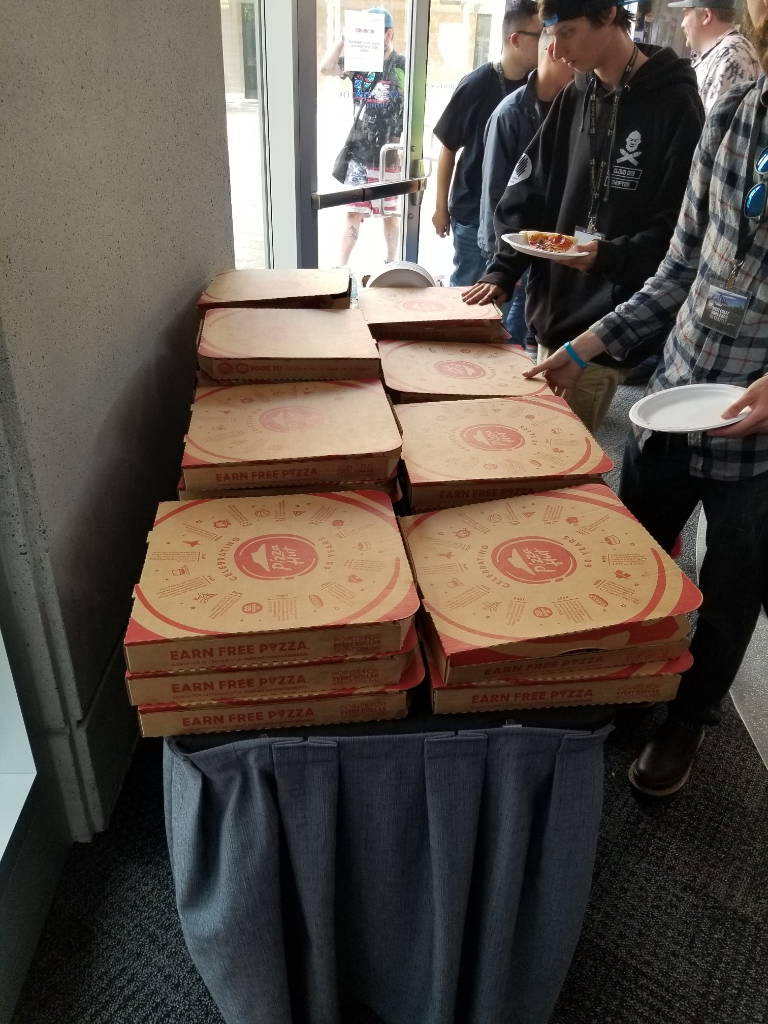 ---
Looking for a Flavor You Saw at WCVE?
Check out the links below for our WCVE Showcase & Upcoming Flavors!
---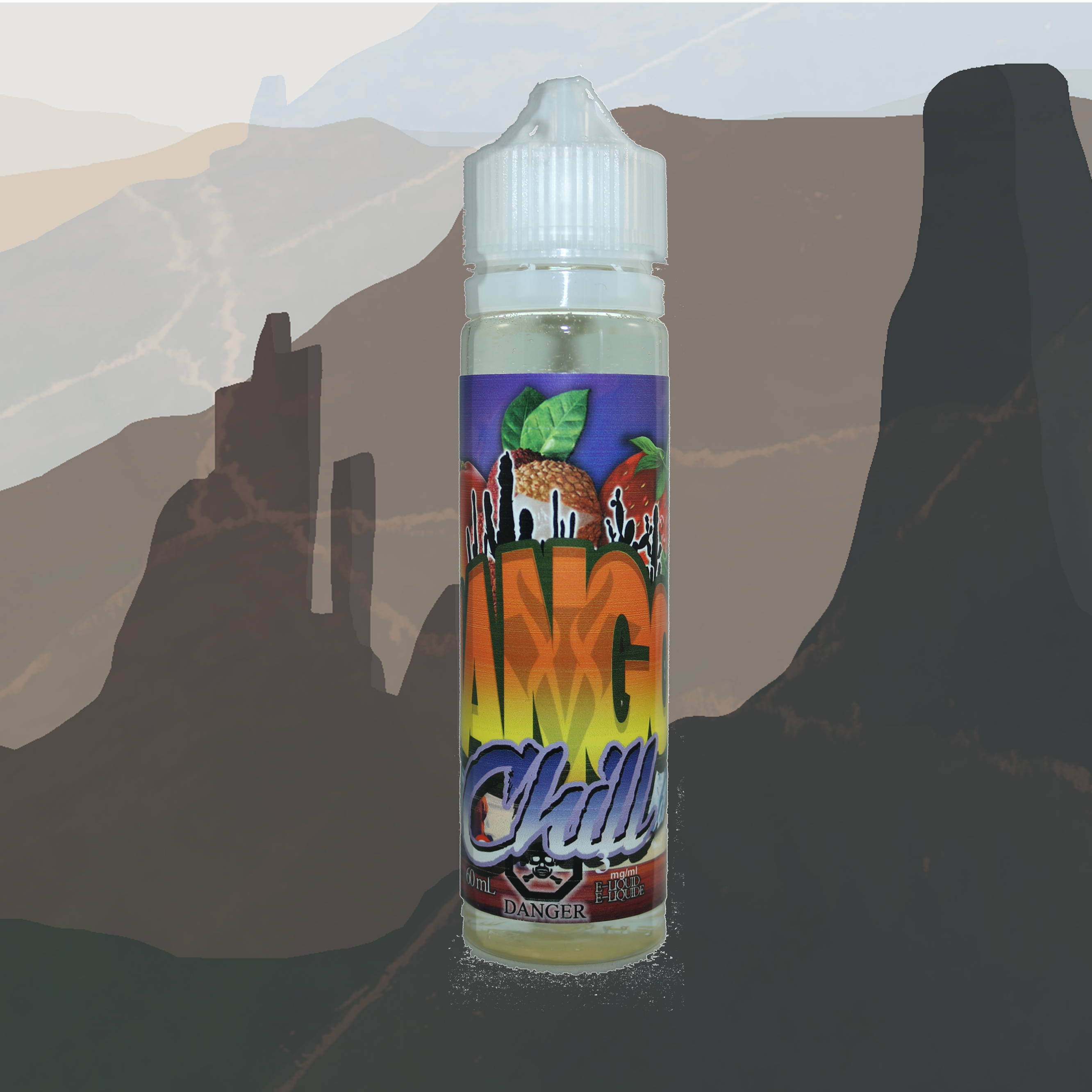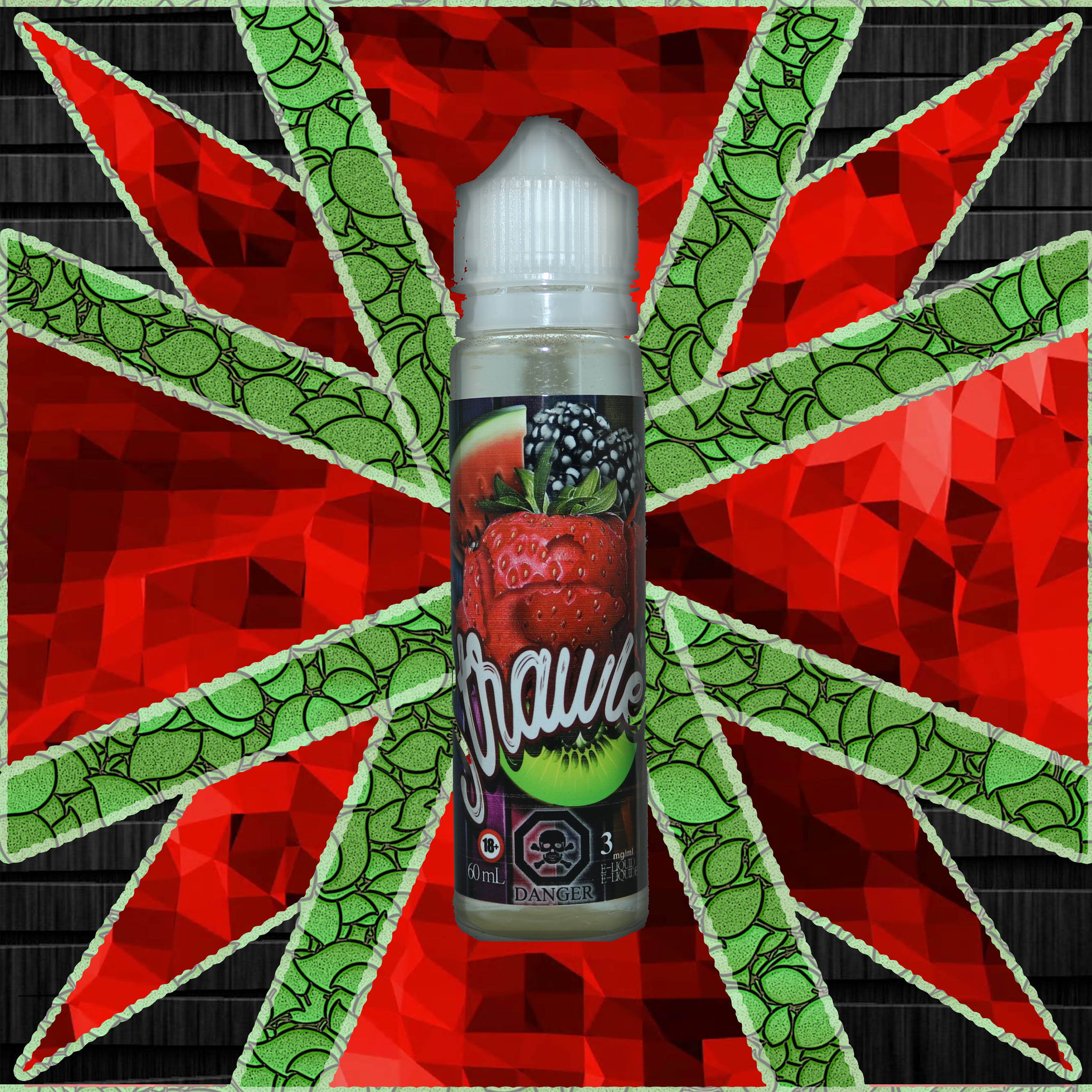 Best in show dessert: Tiramisu
Best in show tobacco: VCT
---
UNTIL VAPOR EXPO UK IN BIRMINGHAM
---