As 2021 is coming to an end it's crazy to see the amount of restrictions and regulations that have been placed on the vaping industry. From nicotine limits to plain label bottles, anything and everything is being done to hinder the vaping community. As we approach the new year it's important to stay updated on the regulations being put into place and potential regulations to come in the following new year.
As of December 2020, the B.C government introduced a new PST of 20% sales tax on vaping products in addition to the GST already applied. As you can imagine, sales all across the province suffered from the new tax increase and many new users had lost part of the price incentive of vaping. Even then, when in British Columbia the cost of smoking cigarettes is still significantly higher than vaping and will be so for the upcoming future. In the United States, the FDA finalized an enforcement policy which banned the sale of flavoured pods but flavoured nicotine for open tank systems were allowed. In Australia, the Australian Theraputic Goods Administration issued a decision on nicotine products, which now required a doctor's prescription for purchase.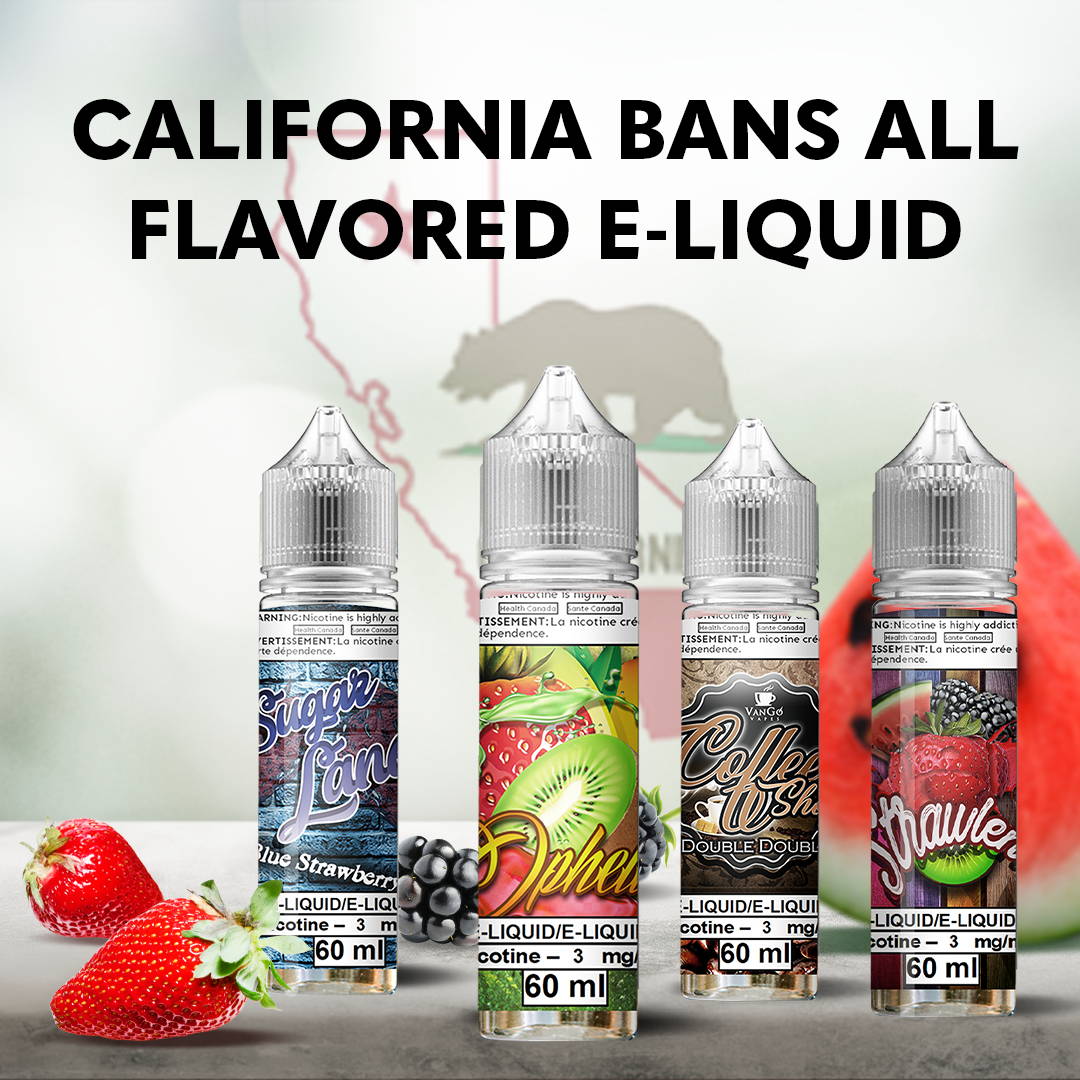 Now let's forward to early January 2020, when California's flavour ban went into full force. The bill, SB 793, bans the sale of all flavoured tobacco products - from mango to menthol. The prohibition includes pods for vape pens, tank-base systems, menthol cigarettes and chewing tobacco. Meanwhile in Colorado and Oregon outrageous taxes of 35% and 65% were imposed on all vaping products as a result of a plebiscite.
In February 2021, Health Canada made a public plan for e-cigarettes which include, Vaping Products Reporting Regulations (Fall 2021), Restrictions on Flavours in Vaping Products (Winter 2022) and Regulations in regards to packaging and design features (Winter 2022). There's a lot of speculation that the Canadian government is planning on banning all flavoured nicotine in vaping devices come winter 2022. Some provinces, such as PEI, have already taken this measure. We hope this is not the case for the rest of the country but we will have to make our voices heard first.
From September 2021 to current date there have been some major regulations put into place globally. The US FDA issued over 900,000 bans on market entry for e-cigarette brands. As of October 20th, 2021 the ban on mailing vapour products through the US Postal Service took effect and California introduced a 12.5% excise tax on e-cigarettes.
With all these new regulations coming into place it's important to stay up to date. 2020 was a rough year for the industry as a whole with regulations such as, ml caps, plain label packaging and extremely high taxes put into place. At VanGo we promise to keep our VanGo Fam up to date with the latest news and still deliver exactly what our loyal customers want throughout these chaotic times.