Our Best Pineapple Flaves

Finding the right Pineapple flavour can be a pain, especially when mixed with a variety of other flavours. Add too much Pina to your Colada and you can end up with a mouthful of flavour that overwhelms you. Keep reading what we've got below to find the right pineapple for you!
If you're looking for an original Pineapple flavour without anything else, then the House of Fruits Pineapple is your best bet. One of our top selling flavours in our House of Fruits, this Pineapple will blow you away. The flavour is spot on with its sweet and slightly tangy pineapple flavour. It'll definitely give you second thoughts on whether you're eating the real thing. This luscious and tangy flavour is a go-to for many and is easy to Flave throughout the day!
For all my menthol lovers we've got something special for you! The legendary Frozen Tropix. One of the oldest VanGo flavours; a crisp, juicy pineapple with hints of vanilla and peach, cooled down with a touch of VanGo's special cooling blend. Although it's a mix of peach and pineapple, it'll definitely satisfy that fruity craving! If Frozen Tropix won't do the trick for you Frozen Sophene will.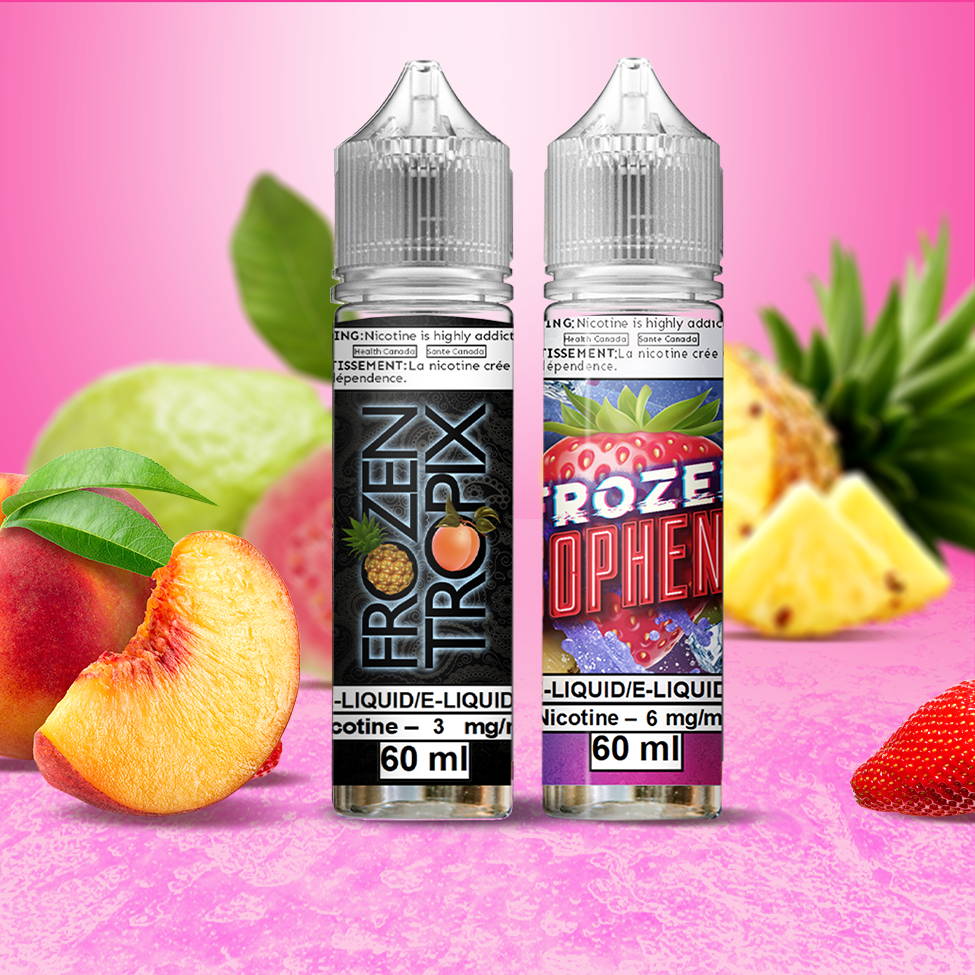 One of the newest additions to the Frozen Collection and now one of our top selling flavours, Frozen Sophene. This tropical e-liquid is the perfect combination of strawberries, pineapple and a drizzle of menthol. The real secret to this flavour is that the guava adds a new dimension to this tropical e-juice. Frozen Sophene is the perfect all day vape for vapers seeking a tropical flavour or vapers looking to explore menthol flavours without feeling overwhelmed from the cold.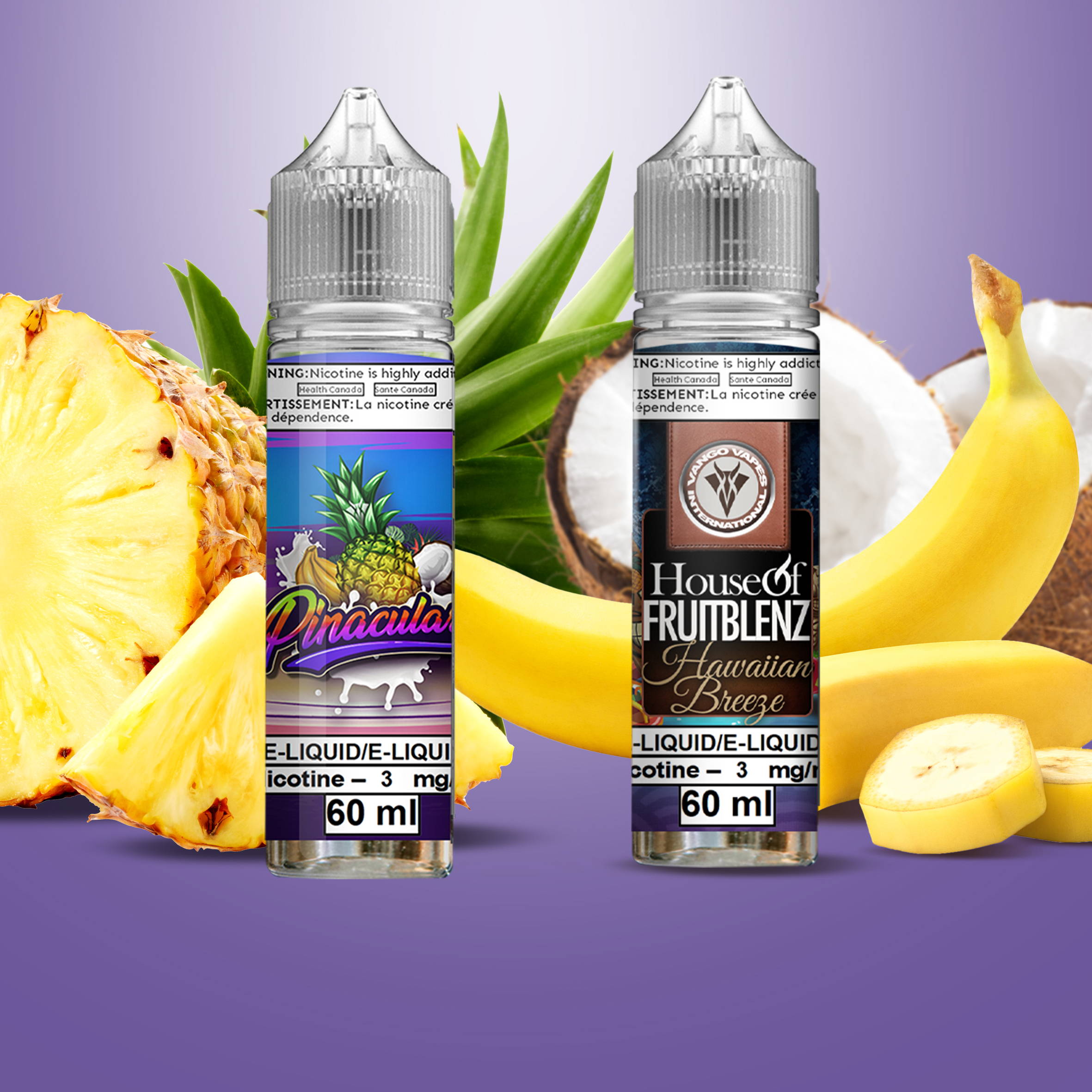 If you're looking for a classic Pineapple blend that will leave you with a mouthful of tropical flavours, Pinaculars is by far the best. This new addition to the Quenchers line up contains juicy pineapples, layers of rich bananas and undertones of sweet coconut. A vape-cation to the Tropics. Pineapple, banana, coconut and a little hint of tangerine brings the beach to your vape. If you like Pina Coladas and getting caught in the rain, you'll want to get caught Flaving this quencher.
A more simple flavour compared to Pinaculars is Hawaiian Breeze where you can enjoy a refreshing taste of the tropics. We combined the juiciest pineapples while handpicking the coconuts for a beautiful tropical flavour that will fast forward you to the Caribbean! This is a less complicated flavour that still delivers a flavourful punch. Great for all day Flaving, you should definitely check whether Hawaiian Breeze fits your niche!

With all this talk about Pineapple flavours it's about time we get to Flaving. Head on over to our Shop All category to filter out the flavour of your choice and if that's Pineapple, you've already got a head start!
Try Our Pineapple Flavours Here!