Flavours are essential to Flaving, especially a flavour you can vape all day and not get tired of. Finding your go-to is hard with so many flavours to choose from so we've narrowed it down for you if you're looking for something sweet.
The good news is that most flavours fall into a couple of categories such as, sweet, tobacco, dessert, and fruit. Out of all the flavour profiles, most people love sweet flavours no matter how old they are. Why do people love sweet flavours so much? Sweet flavours such as, Cactus Jango, Blue Strawberry and The Root satisfy people's sweet cravings while others are reliving their best experiences.
We are now reunited with these flavours through the magic of Flaving! All the great flavour minus the cavities. With that being said, let's take a look at the best sweet vapes you can find!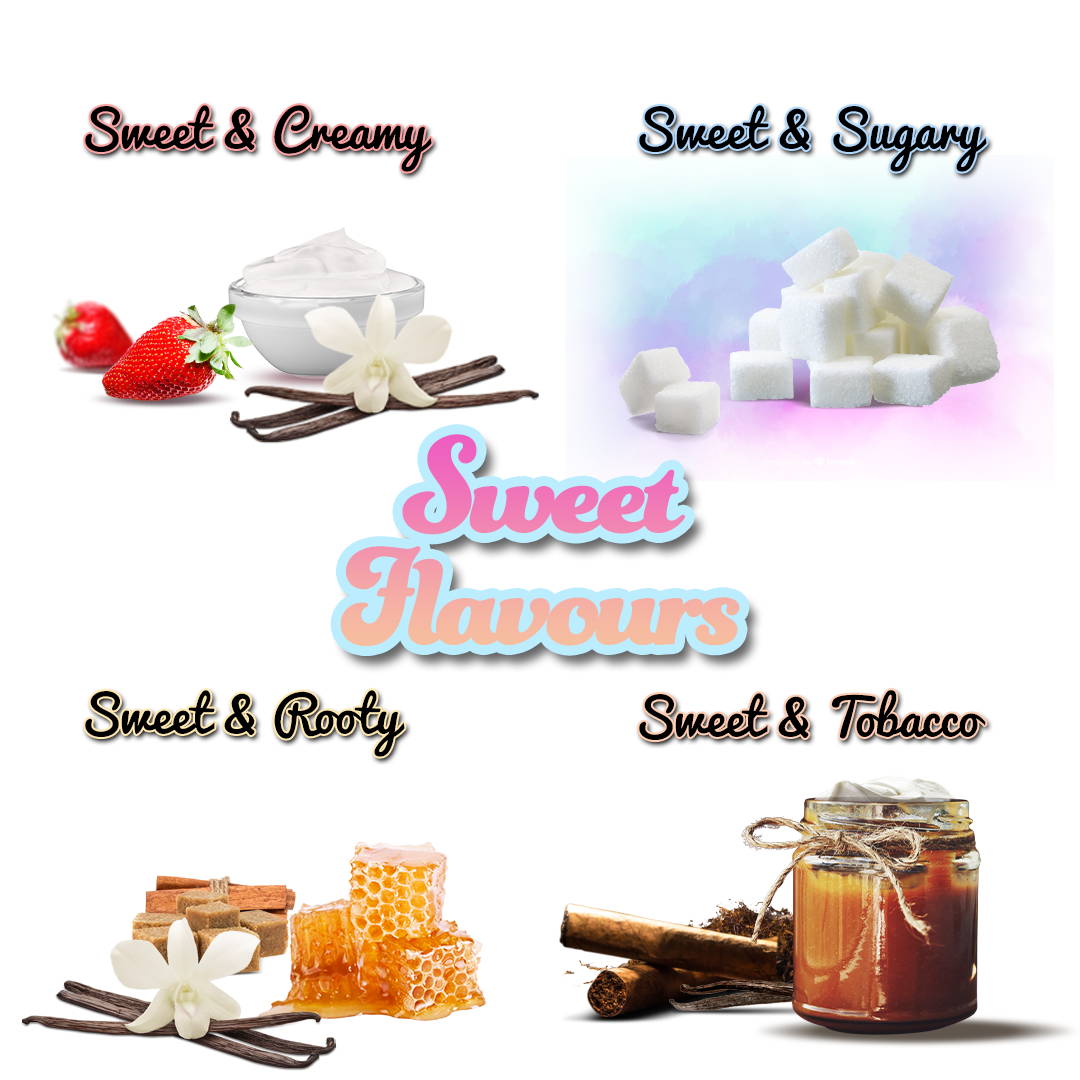 If we're talking sweet flavours, flaving Blue Strawberry is a MUST! Reminisce on the old days out at the fair or the rodeo with this amazing twist on the old classic. Inhale the sweet Strawberries and Blueberries and exhale the fluffy sweetness of this amazing flavour! Blue strawberry is, as you can guess, Blueberries and Strawberries mashed up with sugar to make a delightfully sweet, fluffy vape! If you're looking for a sweet candy flavour to flave throughout the day and not get sick of, this is highly recommended!
Not everyone likes sweet flavours though. Some enjoy a more rich and decadent sweet flavour such as Ichigo. Ichigo is a smooth flavourful blend of the finest Strawberries from Japan & Cream with hints of Vanilla and a slight blend of Caramel. This flavour is named after the famed Japanese Strawberries as we used that as the inspiration for this flavour. This rich sweet flavour is a Strawberry and cream to the next level. Perfectly smooth in NicSalts, you will go through many bottles of this flavour when you start vaping on it! Taste the delicious full mouth of flavour of the Strawberries on the inhale, with a milky, creamy sensation on the exhale. Another strawberry and cream flavour is Strawberry Mess, with hints of meringue, it's a unique mix for sure so check it out!
Last on the sweet flavour tour with VanGo is none other than The Root! Our mission was to create a flavour that reflected one of our favourite Rooty drinks we all loved growing up.
First, we built the root-ey base of the flavour by carefully selecting and balancing spices and unique earth tones in minute amounts. Then, we endeavoured to replicate the sweet syrupy goodness of the flavour. Once we got that exactly right, it was time to blend these two flavour profiles together! We took the root-iness and the sweetness (which we referred to as dark and light) and combined them. This last phase took the longest because we wanted to ensure we achieved the perfect balance between light and dark. The result is a beautifully crafted e-Juice that preserves the earthy authenticity of the flavour that is now enjoyable in your vaping device. Say goodbye to calories and cavities, The Root will satisfy your root-ey cravings!
At this point your sweet tooth is probably aching for something sweet! There's no need to worry, head on over to VanGoVapes.com to start Flaving all the sweet flavours you can imagine!
TRY VANGO'S SWEET FLAVES HERE!