One of the many things we love about our jobs over here at VanGo, is that we get to be really creative!
You see, making a new e-juice flavor is a super creative process. You need a tasty idea, and then, you need to experiment with ingredients until you get it just right. It's a bit like coming up with a new recipe from scratch. In fact, it's exactly like that.
Our DIY series is a chance for our customers to join in that creativity. After all, why be limited by the flavors you have on hand, when you could experiment and make your own delicious creation?
So, we hope these mixes from the month of May inspire you to partake in the creativity!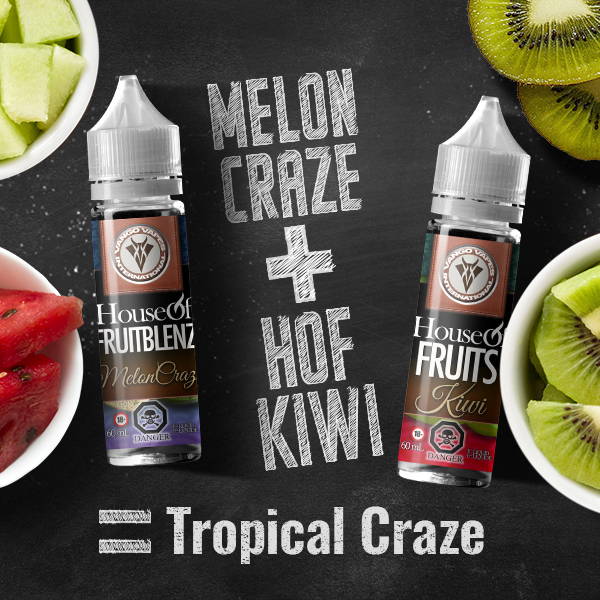 Mix: Melon Craze + HOF Kiwi = Tropical Craze  
Ratio: 1:1 
Source: Renan  
It doesn't get much fresher than honeydew, cantaloupe and watermelon. Throw in a hint of kiwi, and you have Renan's latest creation— an easy all-day vape that you just have to try! 
---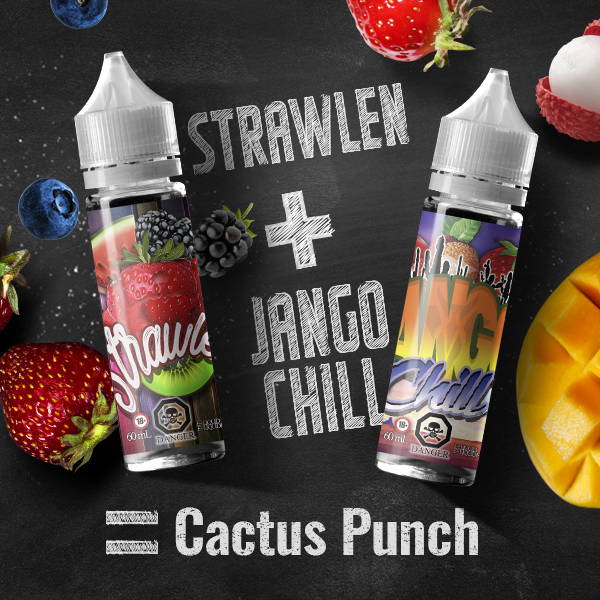 Mix: Strawlen + Jango Chill = Cactus Punch  
Ratio: 1:1 
Source: Kane 
There's nothing like a cold glass of punch on a warm summer's day... This mix captures that feeling and that flavor! Cactus fruit and a hint of chill takes the juicy, fruity flavor of Strawlen to the next level.
---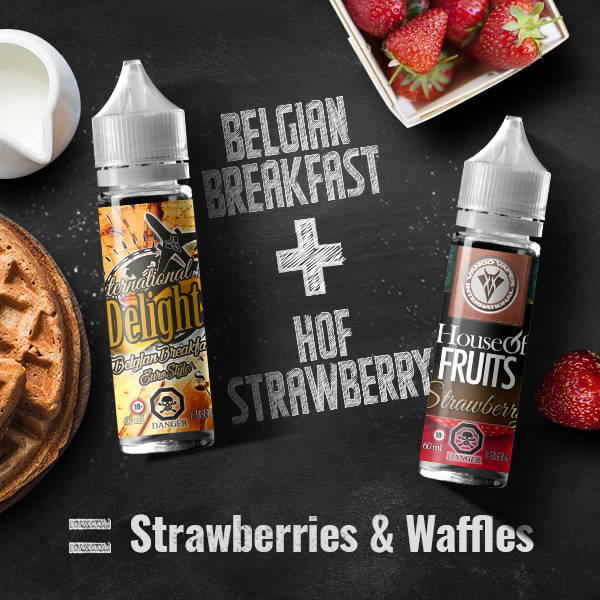 Mix: Belgian Breakfast + HOF Strawberry = Strawberries & Waffles  
Ratio: 1:1 
Source: Saabir 
Breakfast is served! This mix just makes sense. Yummy Belgian waffles drizzled in maple syrup combined with sweet, succulent strawberries. Thanks for another great mix Saabir! 
---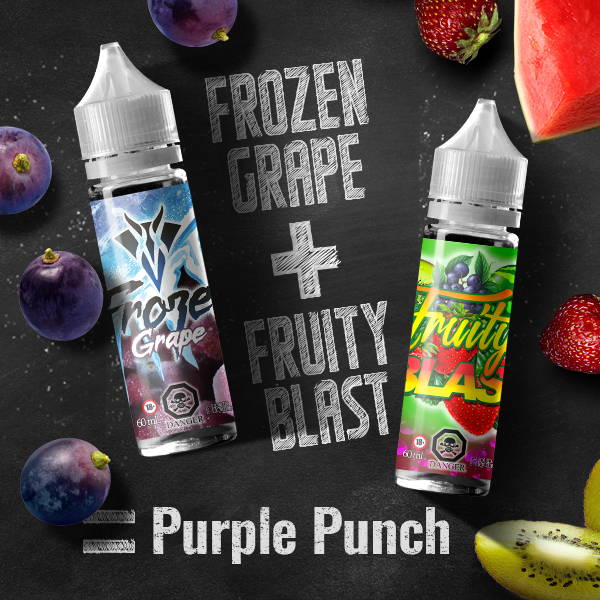 Mix: Frozen Grape + Fruity Blast = Purple Punch  
Ratio: 1:1 
Source: John 
Think grape soda meets an explosion of other fruits! Watermelon, kiwi, strawberry, blueberry and grape combine... This mix is definitely for the fruit lovers. 
---
Want to get our next DIY mixes delivered directly to your inbox? Subscribe to our newsletter below! 
---