You might have stumbled upon the Black Edition Flavours while browsing our website or heard about them from a friend, but what is the Black Edition and what makes it so special? The Black Edition is compiled of 3 VanGo Legendary flavours; Frozen Ophelia, The Root, and Cactus Jango but are perfected to another level.
We took these flavours to the next level by amplifying our secret recipes in co-ordination with our special nicotine blend. The special blend has a 50% VG ratio and uses our blend of BoldSalts, a mix of NicSalts and Freebase. Keep in mind that all of our NicSalts are benzoic acid free. The Black Edition collection is only offered in 20mg (2.0%) BoldSalts and it's unique blend makes it a perfect Flave in low powered and disposable styles of vaping devices.
Now that you've learned about what makes our Black Editions so special, let's talk about the flavours we chose to compile the Black Edition lineup. First, we have our number 1 selling flavour, Frozen Ophelia! We used our signature menthol blend that keeps you refreshed, but does not overwhelm the beautiful fruity mixture on top. We infused cactus fruit, mango, strawberry and kiwi to create a smooth and refreshing vaping experience that makes it the perfect all day vape.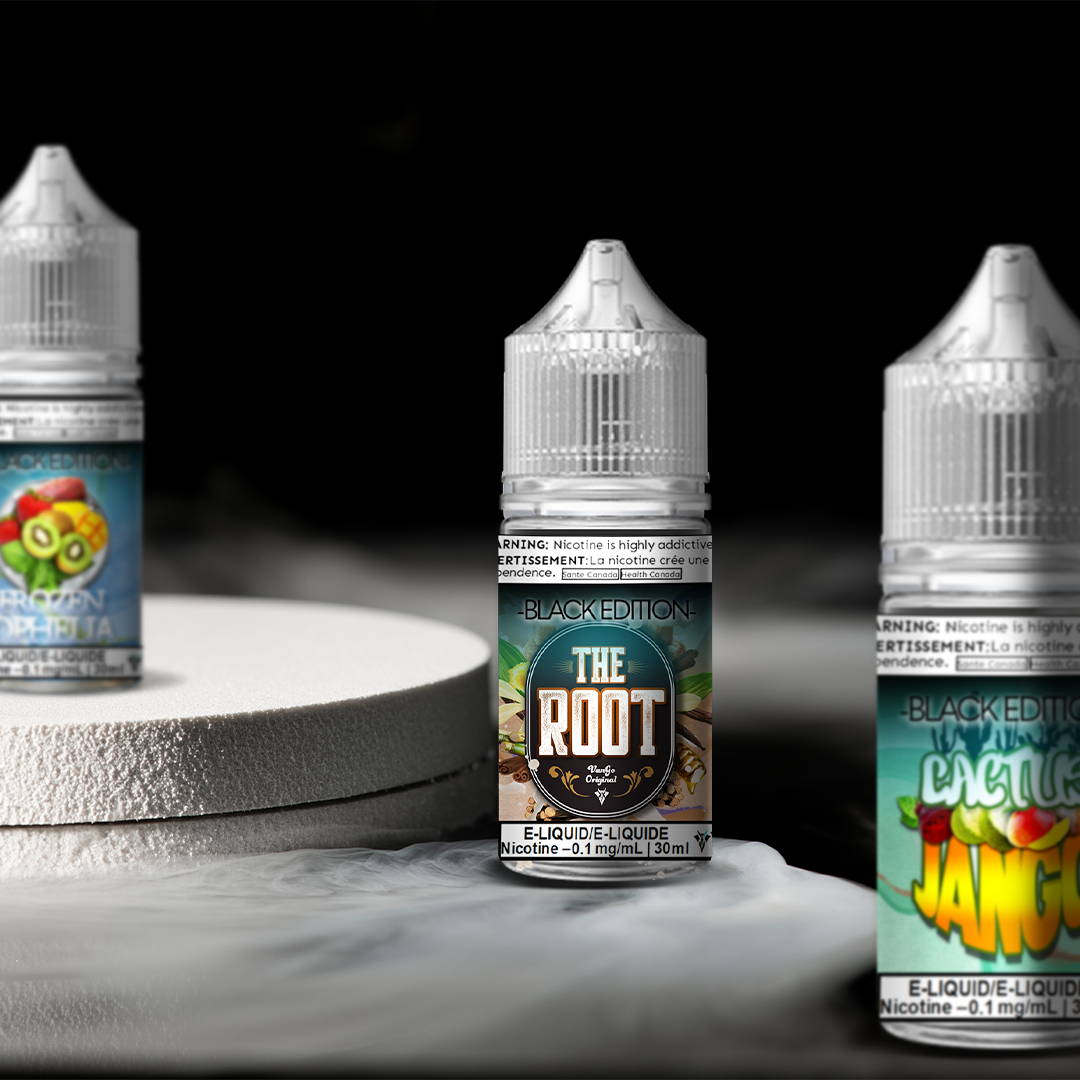 Next we chose one of VanGo's crown jewels that was released in 2017, Cactus Jango. It came out of a challenge to stand up and be a fruit flavoured vape like no other. Containing unique fruits like Jackfruit, Lychee and Cactus with popping flavours like Strawberry and Mango that will keep you excited with every puff from your vape.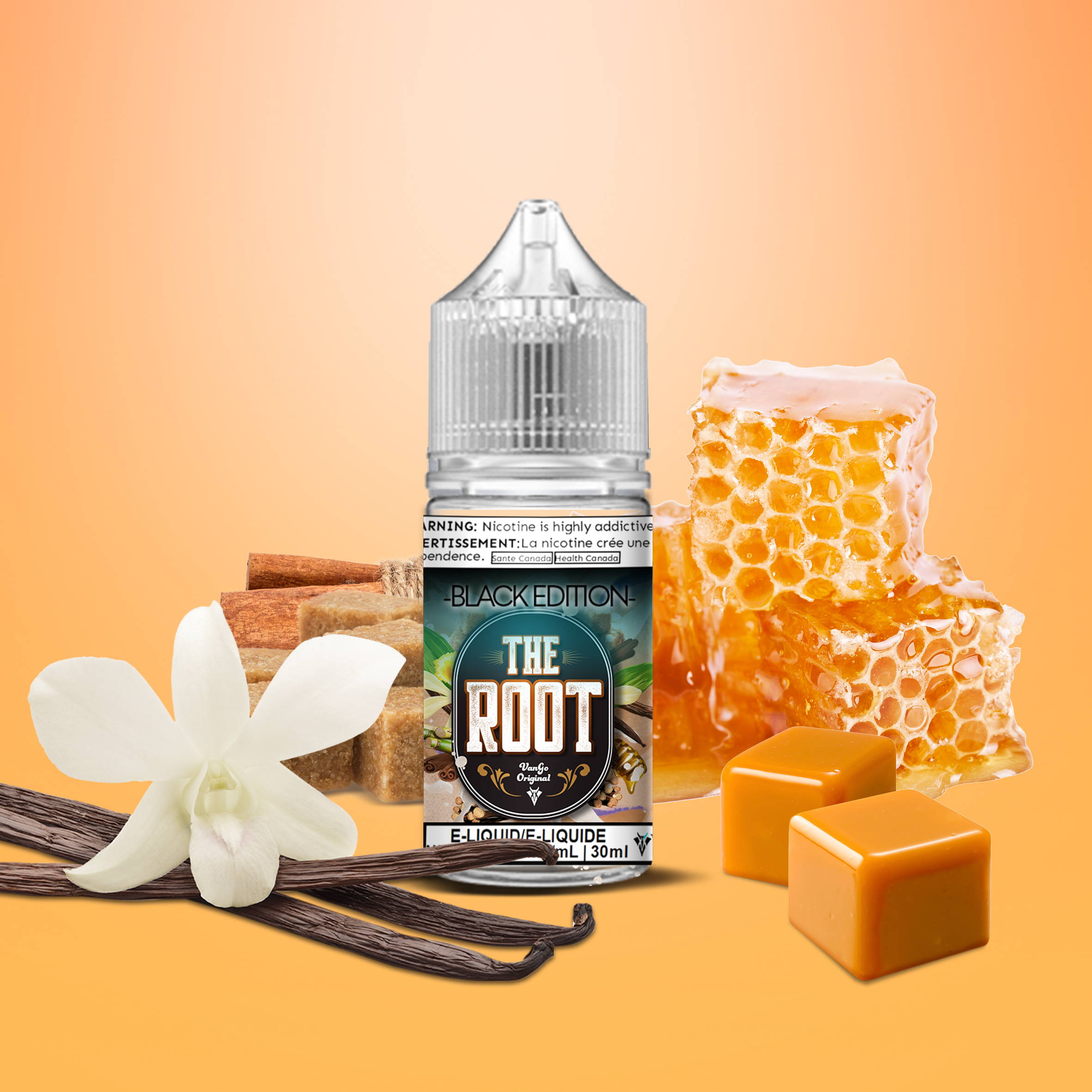 Last but not least we have The Root. This is one of our toughest achievements & it took over 2 years to develop. Our mission was to create a flavour that reflected one of our favourite Rooty drinks. It was a long and intense process to create the complex flavour but the result was a beautifully crafted e-juice that preserves the earthy authenticity of the flavour that is now enjoyable in your vaping device. Say goodbye to calories and cavities, The Root will satisfy your rooty cravings. Checkout our website to learn more about the Black Editions and Start Flaving today!
Try the Black Edition Here!