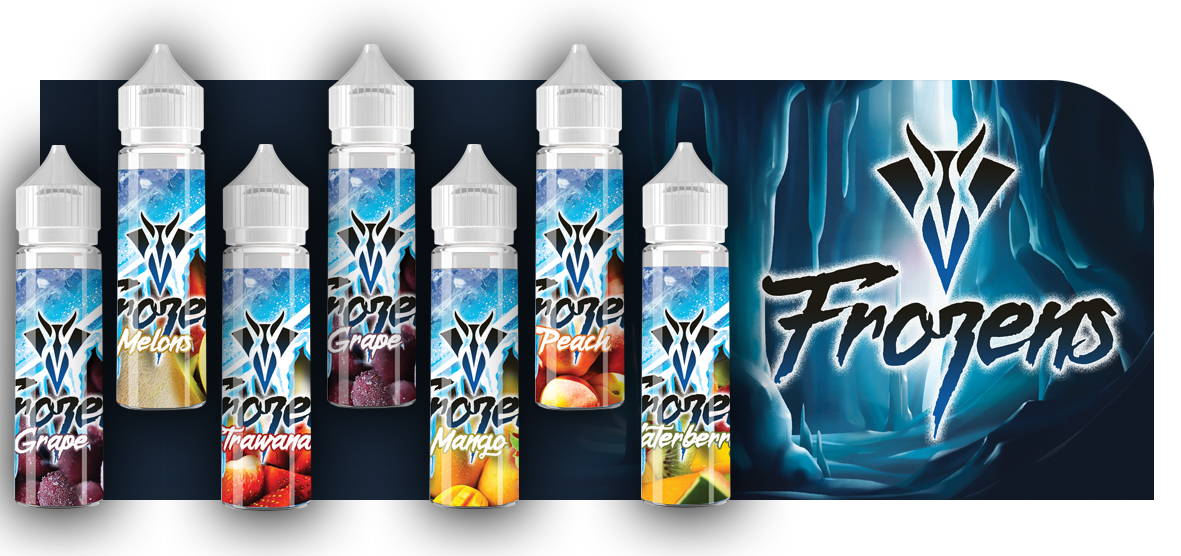 Are you tired of having the same flavors from every company over and over again? Or what about those moments where you have to add or mix flavors together to get the fix your taste buds need? VanGo Vapes arguably has the most flavors I've ever seen for one brand and they never fail to impress the collections of juice they put together.
Reintroducing what is some of the most tasty and original fruit flavors bring those great flavors with a chilled taste, Frozen. VanGo's Frozen series consists of your favorite Grape, Waterberry (Watermelon, Kiwi and Strawberry mix), Peach, Strawana (Strawberry and Banana), Blueberries, Mango, and Melons (Watermelon, Cantaloupe, and Honeydew) all in a Frozen menthol aftertaste.
One thing that I really enjoy about having frozen anything is that I absolutely love menthol flavor. It doesn't hit your throat too hard, it's smooth, gives you a great breath when you're done vaping and who wouldn't want to have a nice sweet hit to their menthol anyway? If you haven't had a chance to try this series you are definitely missing out.
VanGo is currently gearing up to release a Nic Salt version of the Frozen series and this is very thrilling just knowing how good their current flavor set-up is. I absolutely love VanGo's Strawana, which is a strawberry-banana mix but when you add the menthol taste to it there's not many things in comparison. It hits sweet, with a slightly tangy strawberry fruit hit and right away the menthol adds this "cool" factor that interestingly enough makes you want more. Some of the other flavors I really enjoy are the Frozen Grape and Frozen Blueberries. They both have this super distinct fruity flavor hit that is separated by the frozen hit as well. All of these flavors are great honestly, but those three I would definitely highlight as some of my personal favorites.
I've had some menthol-mixed flavors from other companies in the past (which I won't name) and they don't have the same flavor as what VanGo provides. They definitely have a solid menthol "mint" taste to them but they don't overload the flavor itself. Sometimes you have that minty chewing gum taste, you know what I mean? But not with this Frozen series, you get a solid mix but just enough to have a good chill for the summer series. Check out this short review below of Frozen Grape brought to you by Joe (@Joeofallvapes) and make sure to follow our social medias @VangoVapes.
---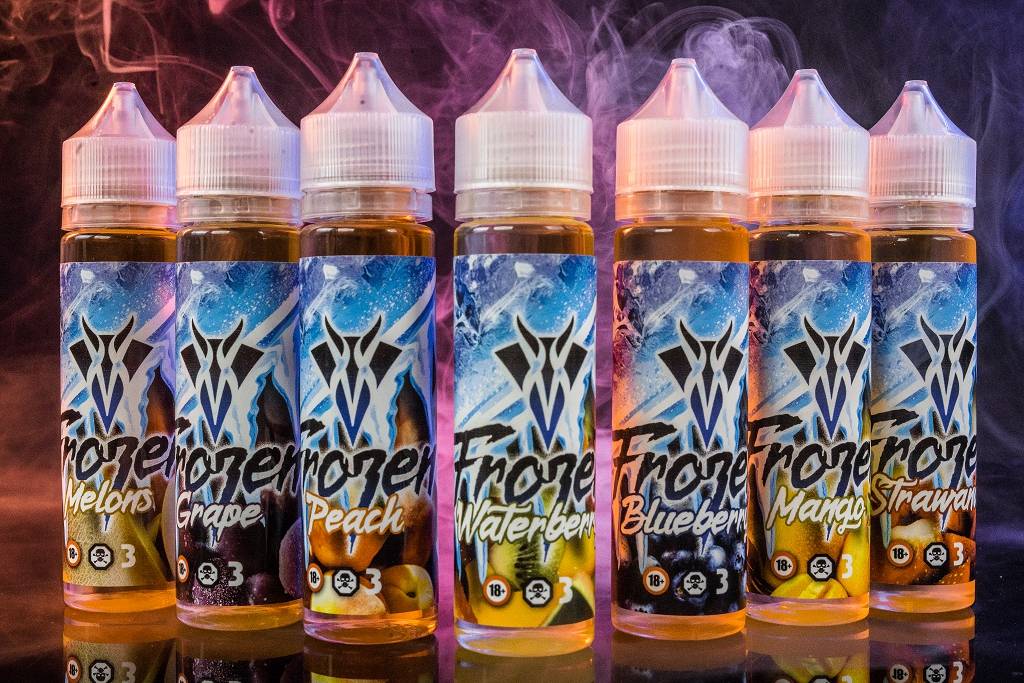 ---